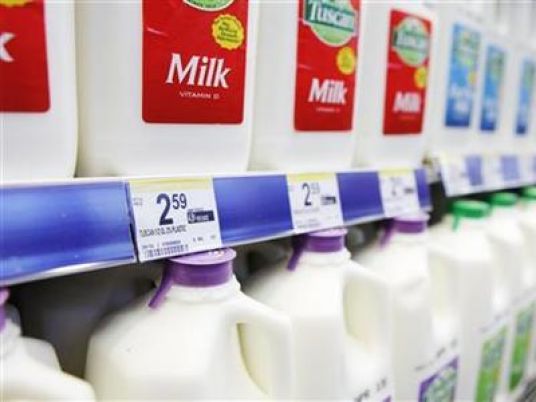 Mohamed al-Tarouty, head of the Dairy Producers Association, has said that the government is turning a blind eye to the policies carried out by dairy producers to dump the market with milk powder in order to reduce prices set by farms.
Tarouty said this action threatens the LE10 billion investment made in 120 farms. These farms are raising 70,000 heads of cattle and producing 95 percent of the fresh milk on the market.
He called on Prime Minister Ibrahim Mehleb to impose dumping duties on imported powdered milk in order to protect the local livestock.
The government should set policies to protect the animals from disease, as well as market production in order to increase the supply of milk and meat so they may be sold at reasonable prices. These actions will result in solid profit margins, rather than accepting mass imports, Tarouty added.
Edited translation from Al-Masry Al-Youm