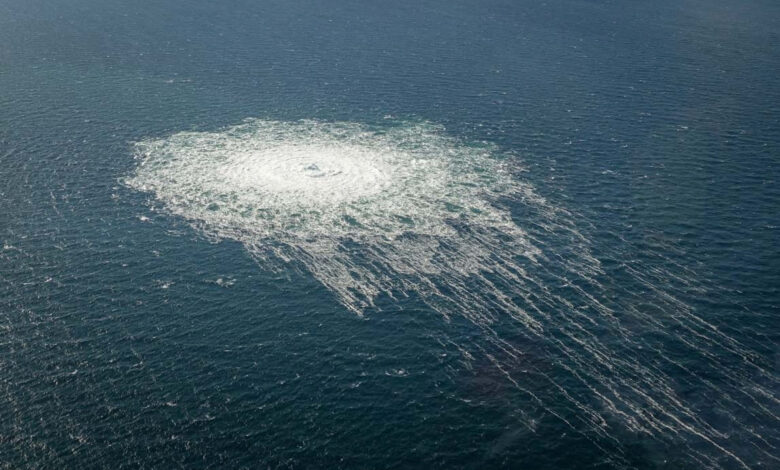 The Danish Defence Command has released video of what it said are gas leaks from Nord Stream in the Baltic Sea.
The video released by the authority shows bubbles and an area of disturbed sea.
It has also established prohibition zones around the Danish island of Bornholm, it said in a news release.
"Following the three gas leaks on the Nord Stream gas pipelines in the Baltic Sea, prohibition zones have been established around the leaks for the sake of the safety of ship and air traffic. Nord Stream 1 has two leaks northeast of Bornholm, Nord Stream 2 has one leak south of Dueodde. The leaks were discovered by the Danish Defence F-16 interceptor response unit," the authority said.
Denmark is sending two ships to an area in the Baltic Sea to make sure that no one enters the maritime zone affected by the leaks.
"The defense is supporting in connection with the authorities' efforts regarding the leaks on the Nord Stream gas pipelines in the Baltic Sea. The frigate Absalon and the pollution control vessel ship Gunnar Thorson are on their way to carry out water monitoring at the exclusion zones, and the Danish Defence are also supporting with a helicopter capacity. In addition, the patrol ship Rota was in the area last night," according to the authority.