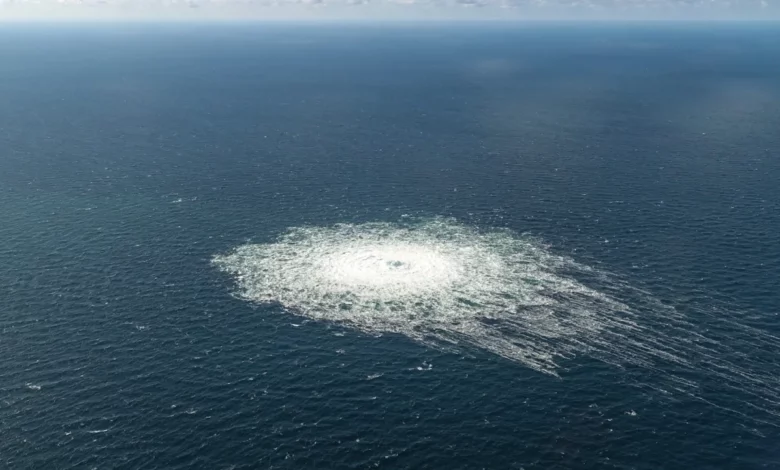 CNN
 —  Dutch military intelligence warned the American intelligence service, CIA, last year about an alleged Ukrainian plan to blow up the Nord Stream pipelines three months before they were hit, Dutch public broadcaster NOS reported on Tuesday without specifying a source.
The report was based on a joint investigation by NOS, Dutch television news show Nieuwsuur [Newshour] and German media Die Zeit and ARD.
The United States received intelligence from a European ally last year that the Ukrainian military was planning an attack on the Nord Stream natural gas pipelines, CNN reported last week based on information from three US officials.
The attack on the pipelines last September has been condemned by US officials and Western allies alike as a sabotage on critical infrastructure. It is currently being investigated by other European nations.
The Wall Street Journal (WSJ) reported on Tuesday that the CIA warned Ukraine last year to not attack the Nord Stream gas pipelines after receiving information about an alleged Ukrainian plan, citing officials familiar with the exchange.
The CIA received the tip from Dutch military intelligence, the officials told the WSJ.
Netherlands's public broadcaster in its report said that the Dutch military intelligence service, MIVD, was able at an early stage to gather detailed information about alleged Ukrainian plot to blow up the pipelines. The MIVD did not provide a comment to the NOS, the broadcaster said.
The CIA and the Dutch embassy in the US both declined to comment when CNN reached out for comment on Tuesday.
CNN has also reached out to the MIVD, the Ukrainian government for response but hasn't heard back.
The news comes less than a year after leaks caused by underwater explosions were discovered in the Nord Stream 1 and 2 pipelines, which funnel gas from Russia into the European Union and run under the Baltic Sea. The pipelines were controversial before the war in Ukraine began, stoking concerns about European dependence on Russian gas.
Neither of the pipelines were actively transporting gas to Europe at the time of the leaks, though they still held gas under pressure.
Ukraine denied any responsibility for the leaks at the time, with the top adviser to Ukrainian President Volodymyr Zelensky referring to the idea as an "amusing conspiracy" theory.
"Although I enjoy collecting amusing conspiracy theories about [the Ukrainian] government, I have to say: [Ukraine] has nothing to do with the Baltic Sea mishap and has no information about 'pro-[Ukraine] sabotage groups,'" Mykhailo Podolyak said on Twitter.
CNN's Natasha Bertrand, Alex Marquardt and Haley Britzky contributed to this report.