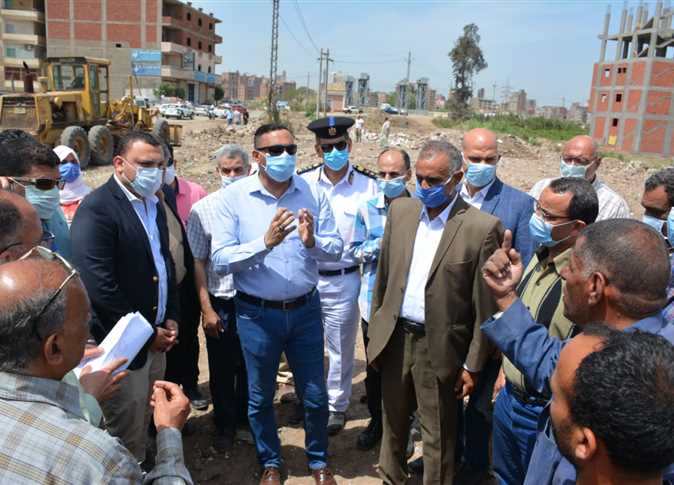 Daqahlia Governor Ayman Mokhtar on Monday confirmed he had been infected with the novel coronavirus, following a meeting with Minister of Irrigation Mohamed Abdel Ati in Cairo.
In a phone interview with the 'Alaa Masaolity' TV show, the governor said that he first noticed he felt tired on Friday and asked the Undersecretary of Ministry of Health Saad Mekky to take samples.
"I felt tiredness and coughing following my return from a meeting with Minister of Irrigation Mohamed Abdel Ati," he said.
The governor then said that Mekky attended with a nurse and took a smear from his nose and mouth, with the results coming back positive.
Mokhtar promptly underwent a chest x-ray and blood testing to begin treatment.
"No [coronavirus] symptoms appear, except tiredness and coughing…My body temperature is normal, and my health feels good," he said.
Egypt on Monday confirmed 535 new coronavirus cases, bringing the country's number of confirmed total cases so far to 12,764.
The total number of COVID-19 deaths has now reached six hundred and forty-five nationwide, after announcing fifteen deaths.
The total number of fully-recovered cases rose to 3,440, all of whom have been discharged from isolation hospitals.
A hundred and fifty-four cases left quarantine on Tuesday.
A total of 4,001 positive cases have been tested in Egypt, with all results now returned negative.
Edited translation from Al-Masry Al-Youm