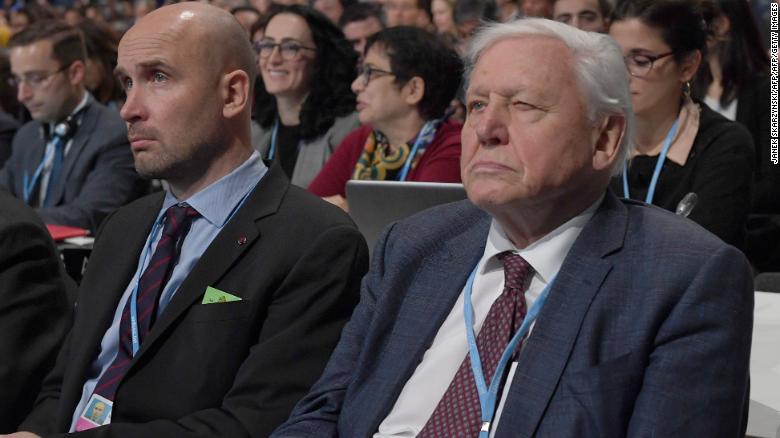 Renowned nature broadcaster Sir David Attenborough has told world leaders that climate change could lead to collapse of civilizations, and much of the natural world.
Speaking at the opening ceremony of the COP24 UN climate conference, in Katowice, Poland, Attenborough called climate change "our greatest threat in thousands of years."
In the weeks leading up to the event, the UN asked people to send their thoughts on climate change. Attenborough was there to represent the public, by taking the "People's Seat" at the conference.
He said: "The world's people have spoken. Their message is clear. Time is running out. They want you — the decision makers to act now."
"Leaders of the world you must lead," he added. "The continuation of our civilizations and the natural world on which we depend is in your hands."
COP stands for Conference of Parties. COP 21, in 2015, led to the landmark Paris Agreement. It's a legally binding agreement to fight climate change, where countries committed to keeping global warming well below 2 degrees Celsius above pre-industrial levels and, if possible, below 1.5 degrees.
At COP24, nations must finalize implementation guidelines for the Paris Agreement — known as the Paris Agreement Work Program or Paris Rulebook.
The conference ends on December 14.