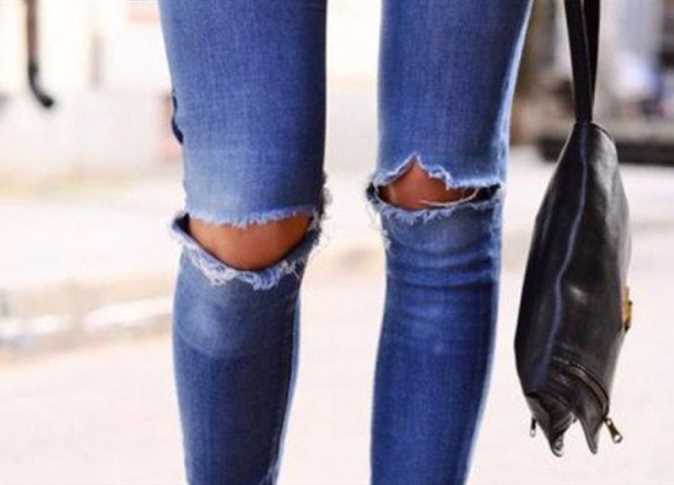 Dean of Faculty of Agriculture at Alexandria University, Tarek Sorour, issued a decision banning torn pants and excessive jewelry on female students.
Torn trousers and revealing clothing that stir up feelings among young people and may cause sexual harassment incidents, Sorour said on Friday.
In statements to Al-Masry Al-Youm, Sorour said that torn trousers show students' bodies, which he considered a breach of university traditions.
He said that during the first day of the school year, accompanied by the commander of the security unit, he saw students wearing torn clothes, and asked them to meet in his office to be instructed on the university and religious rejection of the aforementioned clothing.
The students' reactions to the decision varied, with some confirming that the dean was right because the clothes were "contrary to Shari'a," while others expressed their anger, stressing that he was taking the college back to "primitive times."
Head of the Egyptian Feminist Union, Hoda Badran, said that Sorour's behavior was "unacceptable." There is no formal dress for the university, and he does not have the right to identify what is decent and what is not, pointing out that even the veiled women are harassed.
Founder and Executive Director of Nazra for Feminist Studies, Mozn Hassan, said that no one – not even the president – has the right to define a particular garment for any citizen, adding that harassment can not be linked to dress.
Edited Translation from Al-Masry Al-Youm