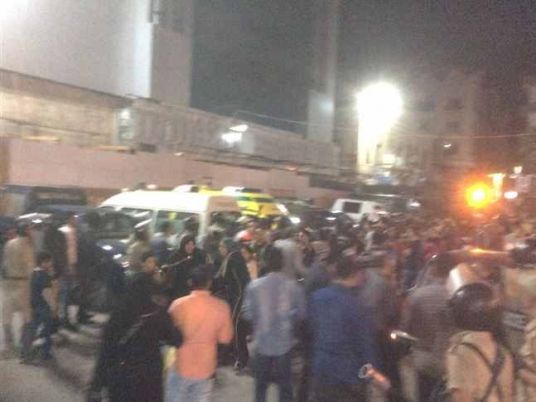 Tanta' St. George's Church on Monday announced the death of the 30th victim of the church bombing which took place on Palm Sunday on April 9.
The victim is named Paul Abdallah and his body will be transferred from Cairo, where he was being treated, to Tanta for burial, said the church statement.
Abdallah had been receiving treatment in Cairo over the past two weeks; however, his health condition suddenly deteriorated and he died of cardiac arrest, according to the statement.
Tanta Archbishop announced the establishment of a special section for the martyrs of the Tanta church bombing containing the martyrs' biographies.
Two deadly suicide bombings targeted two churches in Egypt's cities of Tanta and Alexandria on April 9, leading to the death of nearly 46 people.
In the wake of the Alexandria and Tanta attacks, President Abdel Fattah al-Sisi declared a state of emergency for three months in Egypt to eliminate terrorism.
In related news, the death toll of the militant attack that targeted Minya Coptic bus on Friday morning reached 28, while 25 people were injured, according to a statement released by Minya governor Essam Bedwai.
The Interior Ministry said that while a bus that carried a number of Coptic citizens on Friday was passing in the desert road in Minya governorate, a number of anonymous militants who were driving four wheel vehicles opened fire on it.