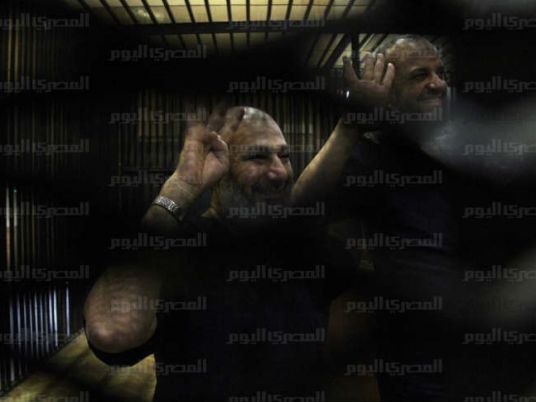 Defense of suspects involved in torture crimes in Rabaa al-Adaweya Square during the sit-in staged by Muslim Brotherhood in August 2013 decided withdrawal due to keeping the defendant in the glass cage, which they say hinders communication.
Suspects Mohamed al-Beltagy and Safwat Hegazy, Mohamed Mahmoud Ali Zenati and Abdel Azim Ibrahim, the Rabaa al-Adaweya field hospital doctors, stand trial at Cairo Criminal Court over torturing policemen and detaining during the sit-in.
Public Prosecutor Hesham Barakat earlier referred the suspects to criminal court over charges of resisting authorities and preventing them from performing duties, thuggery, attempting murder of policemen.
Investigations showed that the suspects held the policemen while securing a march by the Muslim Brotherhood, dragged them to the square and tortured them, causing them severe injuries, before the Eastern Nasr City municipality director convinced the protesters to release them.
Witnesses confirmed the evidence.
Edited translation from Al-Masry Al-Youm