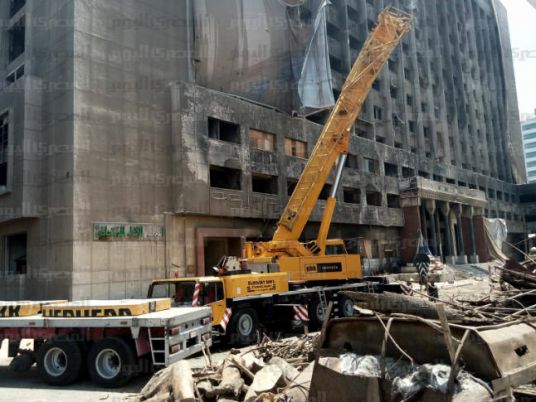 Demolitions began on Sunday at the headquarter of the formerly-ruling, now-dissolved National Democratic Party.
The works comes as per a Cabinet decree made in April.
Passers-by stood to watch bulldozers tearing down parts of the building under supervision from the Engineering Authority of the Armed Forces. Traffic ran smoothly outside the building despite the works.
Egypt disbanded Hosni Mubarak's party following the 2011 uprising that ended its 30-year rule. The building was ransacked and set ablaze on January 28, 2011 during the turmoil.
Authorities have not decided on the project to be implemented on the NDP building site, though the Antiquities Ministry had requested to join the plot to the adjacent Egyptian Museum.
Edited translation from Al-Masry Al-Youm