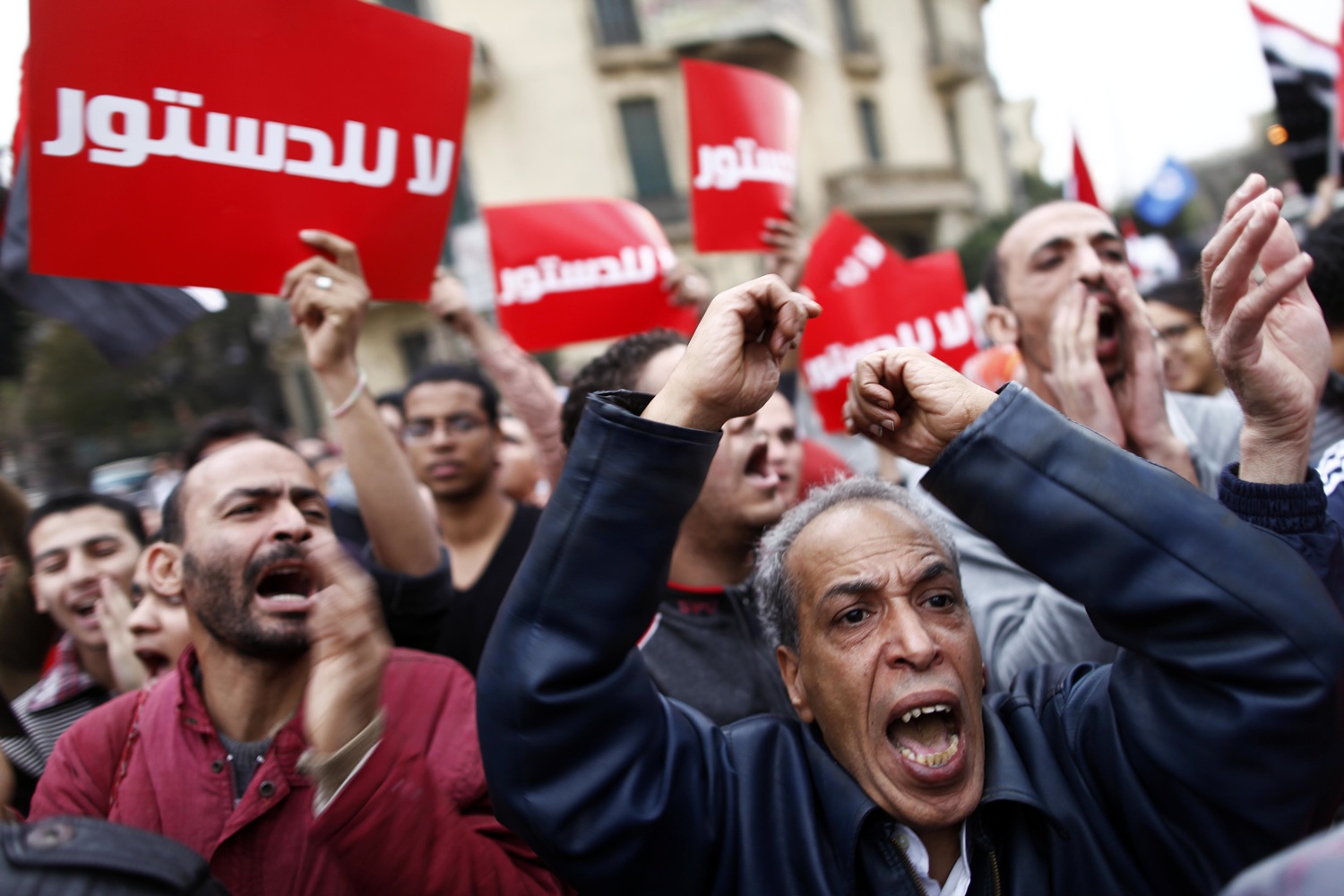 Hundreds of protesters from around Cairo marched on the presidential palace late Sunday afternoon, joining a sit-in that has camped out there since early last week and seen violent clashes that left at least seven dead.
A march that included members of the liberal Constitution Party, which left from Sa'a Square in Nasr City, headed toward the palace after another rally of hundreds joined it from Mostafa al-Nahas Street in Nasr City.
Around the same time, a third dozens-strong march took off from Roxy Square in Heliopolis to the palace.
Republican Guard forces blocked all roads leading to the palace starting in the afternoon, and prevented demonstrators from reaching the area meant for the sit-in.
Verbal altercations broke out between protesters and the Republican Guard forces when they prevented new demonstrators from joining the sit-in, only allowing those already inside the road blocks to leave.
Clashes had taken place on Sunday morning between hundreds of opponents of President Mohamed Morsy and dozens of his supporters, when the supporters tried to persuade the opponents to move their sit-in to somewhere other than the palace.
Edited translation from Al-Masry Al-Youm