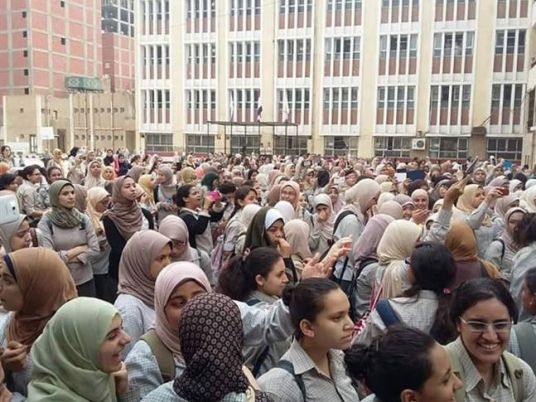 Egypt's Education Ministry sent a message to educational directorates across the country instructing them to begin preparations for the 2019/2020 school year Thanaweya Amma high-school exams.
Thanaweya Amma refers to tests in the final years of high school, which students attend between the ages of 17 and 18, a crucial educational stage in Egypt. A student's score in the examinations can determine whether they are admitted to a free public university and what course they are able to study.
Over 659,250 students attended Thanaweya Amma High-School exams across Egypt last year.
According to Education Minister Tarek Shawqi, all discussions up to this point see the exams coming on time in June without delay.
The message advised precautionary measures be taken in light of the exceptional circumstances the nation is currently going through to confront the coronavirus pandemic.
Directorates are advised to distribute students in exams rooms at a rate of 14 students per room, with two reserve classrooms in each school in case of emergency.
The message added that the ministry is open to dedicating more schools for the high-school exams with measures in place against the virus.
Egypt on Sunday confirmed 13 additional deaths and 126 new coronavirus cases, bringing the country's number of confirmed total cases so far to 2,065. Hundred and fifty-nine people have died from the virus in Egypt.
There have been over 1.8 million confirmed cases of coronavirus worldwide and upwards of 114,600 deaths.