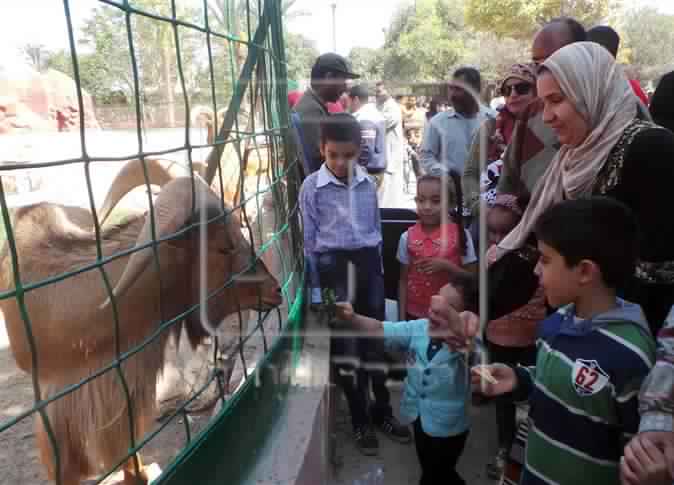 The central department of zoos, affiliated to the General Authority of Veterinary Services, has declared that the Giza zoo and regional zoological parks saw high turnout on the first day of eid, despite the high temperature. The total number of visitors to Giza zoo reached 40,000 visitors on the first day of eid, in addition to 25,000 visitors to zoos at the other governorates.
Mohamed Raga'ey, head of the department, said the fire that broke out in one of the trees on Monday was controlled in ten minutes.
In the Nozha zoo in Alexandria, 8,000 visitors from the governorate and neighboring areas headed to the zoo on Sunday, amid high security measures.
Eman Mekheimar, general director of the Alexandria zoo, told Al-Masry Al-Youm that high turnout was seen on the first day, expecting double the number of visitors on the second and third days of eid. She added that people usually prefer to visit parks and beaches after the first day, as they have family gatherings on the first day.
Mekheimar indicated instructions on providing security so that people can enjoy the zoo safely over the eid. She also indicated increasing the ticket offices up to six.
Edited translation from Al-Masry Al-Youm