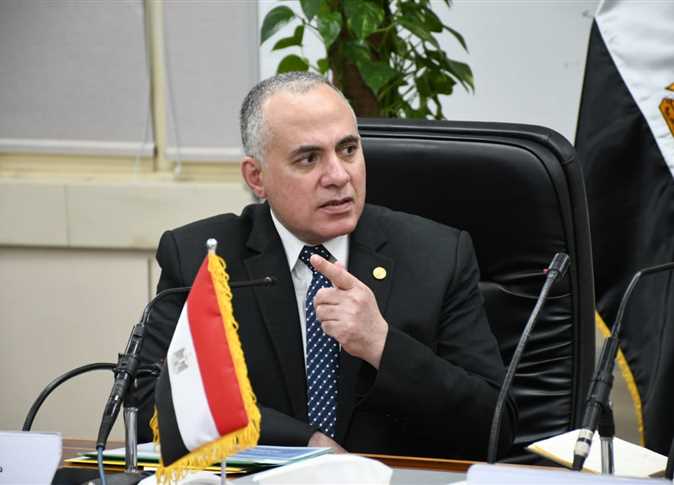 ---
The water ministers of Egypt, Sudan and Ethiopia on Thursday completed their third consecutive day of meetings, and their seventh meeting since the start of the current round of negotiations to resolve the dispute over the filling and operation of the Grand Ethiopian Renaissance Dam prior to the start of the flood season.
Cairo announced that it seeks to sign a comprehensive agreement that legally obligates Addis Ababa to protect Egypt's water rights before filling the dam's reservoir. Egypt also intends to complete all technical and legal aspects of the agreement, including a dispute settlement mechanism in case of future disagreements.
Sources concerned with the Nile water issue confirmed ongoing disagreement between the three parties, especially on filling and operating mechanisms during high floods or prolonged drought. The sources added that the lengthy negotiations reveal the extent of the disagreement between the three countries.
Sudanese Minister of Irrigation Yasser Abbas said that the GERD project's advantages are greater than its disadvantages, but that an agreement that does not harm Sudan's Roseires Dam must be reached.
The Roseires Dam is located roughly 40 km from the site of the GERD.

Former Irrigation Minister Mohamed Nasr Eddin Allam said that he considers the failure of negotiations a better option than concluding a partial agreement. He added that postponing the process of filling the dam reservoir for several months would be better for Ethiopia than the consequences of taking a unilateral step, as Egypt would have a full year to respond to a unilateral filling.
Allam stressed the need to assign an international consulting firm to review the construction designs for the Ethiopian Dam and to implement its recommendations to confirm the safety of the project.
Resigned member of the International Commission for the Study of the Impact of the Renaissance Dam Ahmed al-Mufti commented on the course of the negotiations by saying that Addis Ababa does not wish to sign a comprehensive, binding agreement on the dam, and is trying to undermine any agreement that prevents it from acting unilaterally.
Edited translation from Al-Masry Al-Youm