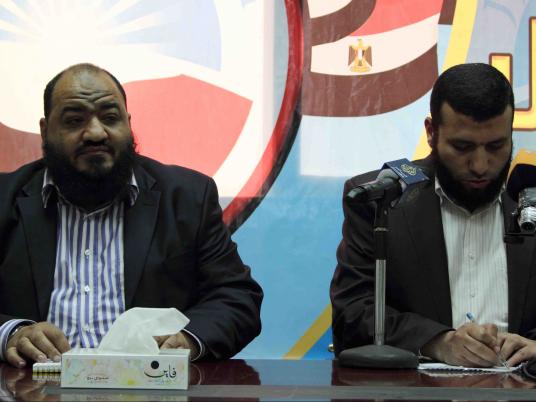 Disputes in the Salafi Nour Party materialized in the forms of dismissals and suspensions of members, after the party's top decision making body dismissed the party's president, Emad Abdel Ghafour, who replied by dismissing two top members of the party.
After a statement the party's supreme body released announced the dismissal of Abdel Ghafour, he responded by dismissing Ashraf Thabet, the head of membership affairs in the party, and spokesperson Nader Bakkar, Abdel Ghafour said in a tweet. He characterized the dismissals as being for the sake of "cleansing."
Disagreements have erupted in the recent months after internal elections, which members said were marred by violations, were stopped by Abdel Ghafour.
The supreme body decided after its meeting on Tuesday to appoint Mustafa Hussein Khalifa as Abdel Ghafour's successor until the general assembly of the party is held to elect a new supreme body and president.
In a statement, the supreme body of the party attributed the dismissal to the fact that Abdel Ghafour is an assistant to the president of the republic.
President Mohamed Morsy had chosen Abdel Ghafour last month to be his adviser for outreach.