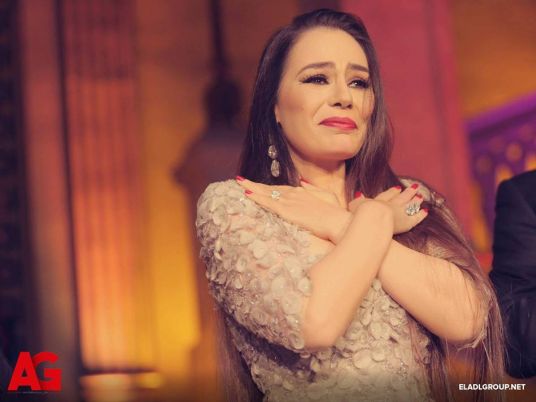 Producer Gamal al-Adl announced on Wednesday the return of actress Sherihan to acting, after a 15-year hiatus, through a theatrical performance divided into 13 shows.
The shows will be written by Ayman Bahgat Qamar, Tamer Habib and Mariam Naoum. The performance will be directed by Sherif Arafa and Hady al-Bahgoury, and the shows will be broadcast on DMC satellite channel.
The work will be a musical performance and include more than one play, writer and scenarist Tamer Habib told Al-Masry Al-Youm.
Habib will author at least one of the 13 plays which will be presented by Sherihan, he said. Further details are yet to be agreed on with Adl, Habib added.
Producers are still preparing for work through contracting actors and actresses, as well as theaters where the plays will be performed, said director Khaled Galal.