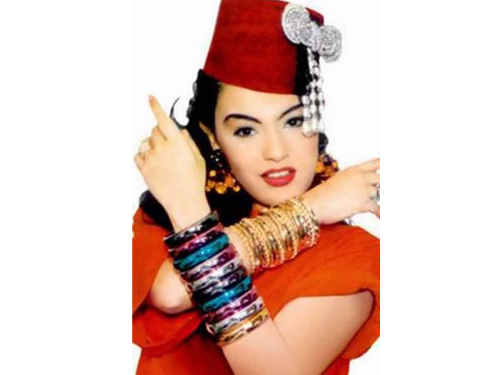 Egyptian actress Sherihan has signed a contract with producer Medhat al-Adl and screenplay writer Gamal al-Adl for a TV series to be presented in next Ramadan.
The Adl brothers have convinced Sherihan to return to acting after she retired in 2002 due to illness, and they are currently engaged in meetings on details of the project.
The actress says she is keen to return to the screen with a work that suits her history, Al-Ahram newspaper reported.
Two years ago, she signed a contract on a series to be directed by Khaled Youssef and written by Mohamed Henawy, but the project was not completed.
Sherihan is best known for her Ramadan mysteries, having starred in several since 1985.
Her TV performances include: "Hagat wa Mehtagat" (Things and Needs), "Hawl al-Alam" (Around the World), "Fawazeer al-Amthal" (The Proverb Riddles) and "Alf Layla Wa Layla" (1,01 Nights).
She has also performed in several well-known plays, such "Sokk Ala Banatak" and "Alashan Khater Oyounak", and starred in numerous movies, like "Al-Azraa wal Shaar al-Abyad", "Khali Balak men Aqlak" and "Al-Motasharedan".
Edited translation from Al-Masry Al-Youm