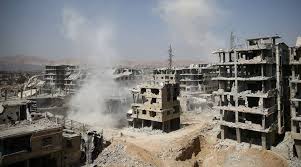 Diving and marine activities in the Red Sea cities Hurghada, Gouna, and Safaga were suspended on Thursday due to bad weather and rising waves of the Red Sea.
Former Head of the Red Sea's Tourist Chamber of Diving affirmed that security bodies sent warning signals to all diving centers to take precautions in light of rising waves, higher wind speed, and dust storms.
The diving centers decided to suspend tourist boat voyages used for diving, coral reefs, and offshore islands, until the weather improves.
Spokesperson of the Red Sea Ports Authority Malak Youssef announced the closure of Port Tawfiq, Zaytiyat, Sharm El-Sheikh, Nuweiba and Hurghada ports due to bad weather.
The authority suspended all marine activities by the boats and ships on Wednesday to preserve safety of maritime navigation.
Edited translation from Al-Masry Al-Youm