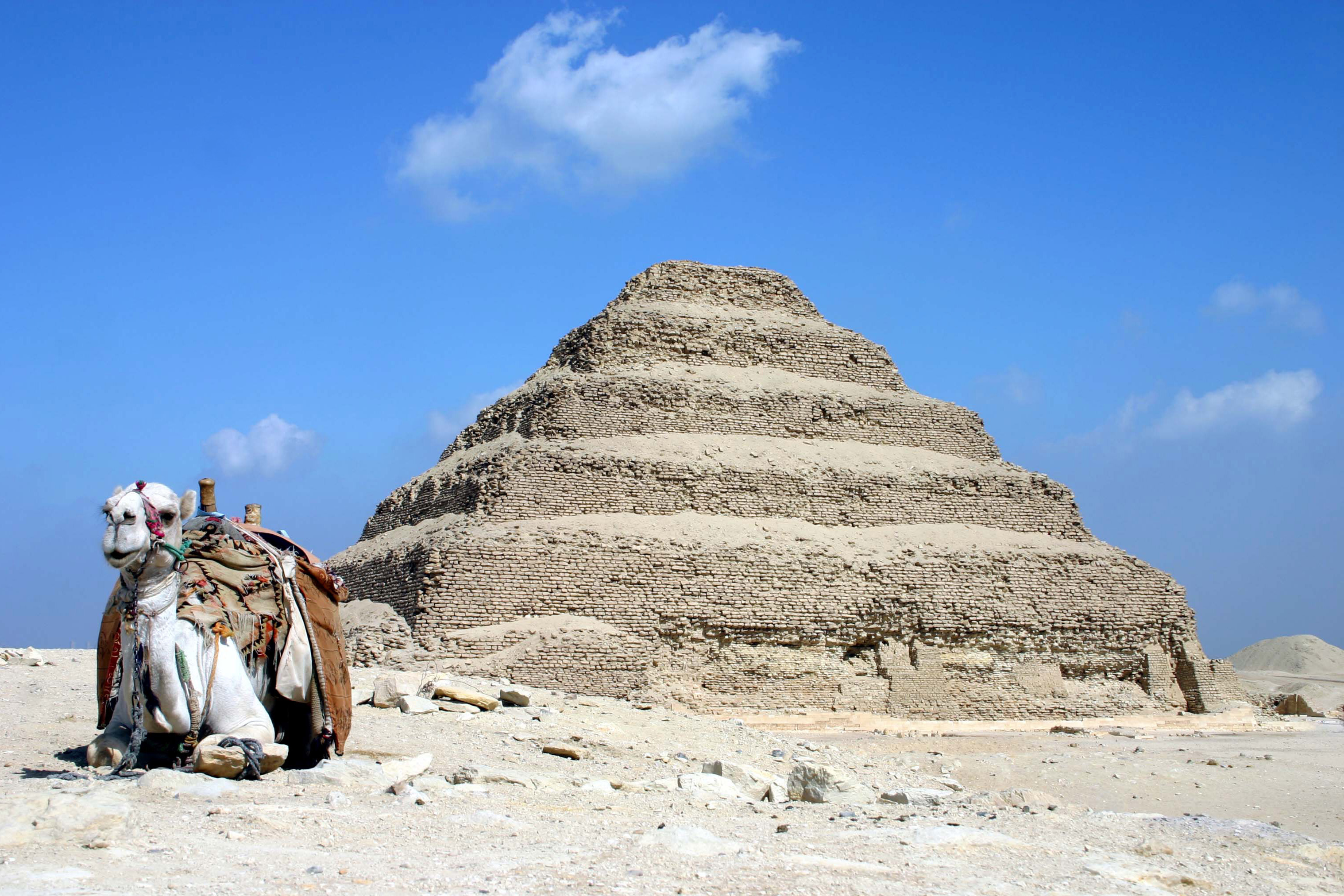 The Secretary General of the Supreme Council of Antiquities, Mostafa Waziri, said that Egypt's reopening of the Pyramid of Djoser, 14 years after major restoration work, is one of the most important projects of the Tourism and Antiquities Ministry.
The cost of its restoration amounts to LE104 million (about 6.7 million dollars), according to the Egyptian government.
This ancient pyramid will both draw in tourists and make clear how committed Egypt is to preserving and restoring its antiquities.
The burial chamber and internal corridors of the pyramid have been cleaned and renovated.
It is expected that the restoration and development of archaeological sites will stimulate tourism, which generates foreign currency for the state's coffers.
Egypt's oldest pyramid
The 4,700-year-old Pyramid of Djoser is located in the Saqqara area south of Cairo at Memphis, the first Egyptian capital, and is the oldest standing pyramid in Egypt.
It is considered the oldest stone building in the world, built by Amenhotep during the reign of King Djoser (2667-2648 BC) of the Third Dynasty.
The structure, which reaches a height of 60 meters, consists of six layers and corridors leading to the main burial chamber, which is 28 meters deep and seven meters wide.
The restoration project of the Djoser Pyramid started in 2006, but work stopped in 2011 at the outbreak of the January revolution.
Renovation work later resumed at the end of 2013 and lasted until 2020.