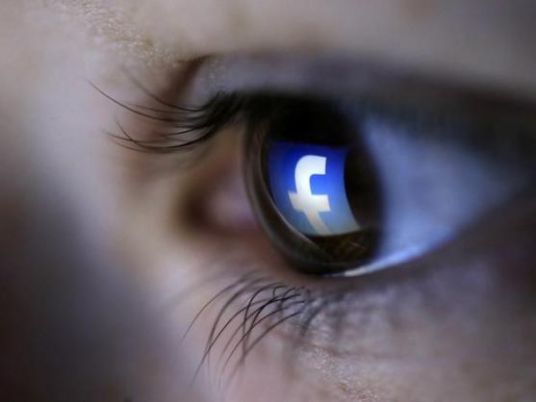 A person's Facebook activity might be a window into their health and even predict their odds of dying in the short term, a new study suggests.
Researchers stop short of saying that using the social networking website will either hasten or delay illness or death, but they conclude that how a person interacts on the site might say a lot about their level of risk.
"We can't say using Facebook is good for you, but I think the study provides evidence that it's probably not bad for you," said James Fowler, the study's senior author, from the University of California, San Diego.
Past studies have found that people with more friends and social ties in their community tend to live longer, Fowler and his coauthors, which include a representative from Facebook, write in the Proceedings of the National Academy of Sciences. Social connections may promote healthy behaviors, improve immunity and reduce inflammation, the research team writes.
But past studies focused on real-life interactions, and it's been less clear if the same was true for online social connections.
For the new study, the researchers used anonymized data on about 12 million Facebook users living in California. All joined the site before October 2010 and were in their 20s through 60s during the first six months of 2011, the period of Facebook activity the researchers analyzed.
The study team tracked deaths and causes of death in the next couple of years by matching subjects to California Department of Public Health records of deaths in 2012 and 2013.
In one analysis, the researchers looked at mortality rates among Facebook users and 89,597 non-users matched from California voter records and found that Facebook users were 12 percent less likely to die during that time.
For their other analyses, researchers focused solely on Facebook users and analyzed online activities like sending and accepting "friend requests," posting photos and "liking" other people's updates.
People who were popular and accepted the most friend requests were about 34 percent less likely to die than those who accepted the fewest requests. There was no benefit in sending the most friend requests, though.
That result is a bit disappointing since it suggests seeking out new friendships may not lead to health benefits, Fowler told Reuters Health.
The types of activities that did or did not seem to come with a lower risk of dying were telling, the researchers write, because the ones tied to a benefit seemed to point to an active social life offline.
They found that people who posted the most photos and the fewest "status updates" were about 30 percent less likely to die over the study period than the average Facebook user, for example.
But there was no decreased risk of death for those with the most online-only activities, such as writing wall posts or messages.
"We didn't see any relationship between Facebook 'likes' and health," said lead author William Hobbs, of Northeastern University in Boston.
The findings suggest real-life interactions drive any possible decrease in a person's risk of death, according to the researchers. Their analysis suggests the lowest risk of death was among people tagged in the most Facebook photos and those who engage on the website a moderate amount.
Knowing the signs of healthy behavior or risk might lead to ways of using Facebook to identify people at risk and promote healthy interventions, according to Fowler.
For instance, knowing that certain activities on Facebook are tied to an increased risk of death from causes like suicide or heart disease can help researchers design programs that will flag the risk and allow a user's friends to intervene, he said.
"These are really inexpensive interventions that can reach hundreds, thousands and possibly even millions of people," said Dr. Michael Thase, a professor of psychiatry at the University of Pennsylvania Perelman School of Medicine in Philadelphia.
Similar programs could possibly be run through other social media, too, said Thase, who wasn't involved with the new study.
"The monitoring function that's possible with social media – to know risks – is a good thing," he told Reuters Health.