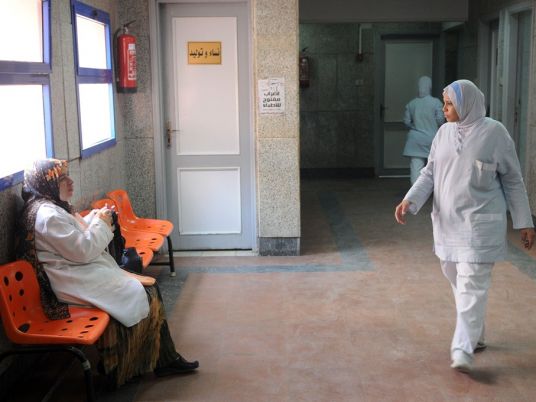 An initiative that aims to end the practice of female genital mutilation (FGM) in Egypt called "Doctors Against FGM" was launched Wednesday by Deputy Health Minister Maisa Shawqy and will be sponsored by the National Population Council.
The initiative targets crystallizing a vision among doctors to reject the practice of FGM, a practice that is still widely used in Egypt despite an official ban.
Egypt's 2015 health survey revealed that around 9 in 10 women aged between 15-49 have experienced female genital cutting. The procedure is often carried out by medical professionals, such as nurses or doctors.
In her speech during a conference on FGM on Wednesday, Shawqy said the initiative seeks to train and enhance the capabilities of doctors to offer medical advice to families so that they abstain from carrying out the operation.
She added that the National Population Council, in collaboration with the Health Ministry and UN organizations, will start the new initiative by raising awareness about the harm and complications of FGM during vaccination campaigns against poliomyelitis, which will begin on February 21.
State TV, according to Shawqy, will also air warnings against FGM.
In early February on the International Day of Zero Tolerance to Female Genital Mutilation, Health Minister Ahmed Emad Eddine said that Egypt will eradicate FGM from the country and conform to the 2015-2030 national population strategy and the national strategy against the practice.