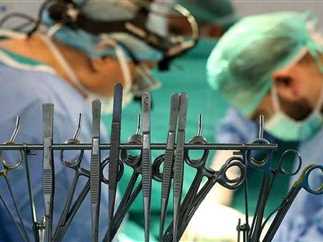 The Health Affairs Directorate in Sharqiya is taking legal measures regarding a doctor who left a towel in the abdomen of a woman while conducting a Caesarean section on her. The incident endangered her life, said Governor of Sharqiya Mamdouh Ghorab on Friday.
The woman underwent a caesarean section in a private clinic in Husseiniya, Sharqiya.
The doctor was interrogated by the Ethics Committee of the Doctors Syndicate in Cairo and a decision is underway to shut down the medical facility where the operation took place, according to the report of the Sharqiya Directorate of Health Affairs.
Ghorab directed the undersecretary of the Ministry of Health to take necessary measures based on the results of the investigations of the Ethics Committee as well as of the investigations of the Public Prosecution.
The incident was first introduced in media through a telephone call by the victim's husband in a program on a satellite channel in which he stressed that his wife was subjected to great medical negligence when a gynecologist left a towel inside her stomach during a cesarean section in July, which resulted in serious health complications for her. He added that she had to undergo another surgery at the Suez Canal University Hospital to take out the item.
He called for the doctor to be held accountable for the incident.
Edited translation from Al-Masry Al-Youm