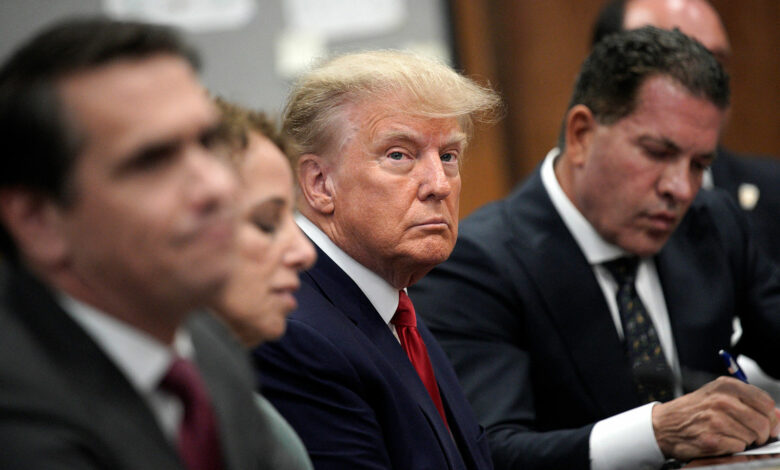 The former Trump World Tower doorman referenced in case documents accompanying former President Donald Trump's unsealed indictment told CNN Wednesday he was in "complete shock" to learn of his involvement in the charges brought against Trump.
"I was in complete shock when I was informed by my attorney that I was cited in the statement of facts related to former President Trump's indictment as I was not given any forewarning that I would be included," Dino Sajudin said. "I was never asked to appear before the grand jury, nor was I ever interviewed by the District Attorney's Office." 
The comments made to CNN mark Sajudin's first statement to the media since the unsealing of Trump's indictment Tuesday.
According to the statement of facts that accompanied the indictment, AMI – the publisher of National Inquirer – sought to silence a former Trump World Tower doorman who claimed to have knowledge about an alleged affair between Trump and an ex-housekeeper.
"AMI negotiated and signed an agreement to pay the Doorman $30,000 to acquire exclusive rights to the story," the statement of facts read.
AMI purchased the information from the doorman "without fully investigating his claims," and at a later date "concluded that the story was not true," it said.
While "the Doorman" is not named in the documents, Sajudin told CNN in April 2018: "I can confirm that while working at Trump World Tower I was instructed not to criticize President Trump's former housekeeper due to a prior relationship she had with President Trump which produced a child."
His suggestion that Trump had fathered a child out of wedlock with an ex-housekeeper was not verified by CNN.
CNN reported later in 2018 that Sajudin had been released from his contract with AMI. A copy of the signed "source agreement" obtained at the time appeared to have been signed in November 2015, and stated that AMI had exclusive rights to Sajudin's story "regarding Donald Trump's illegitimate child."