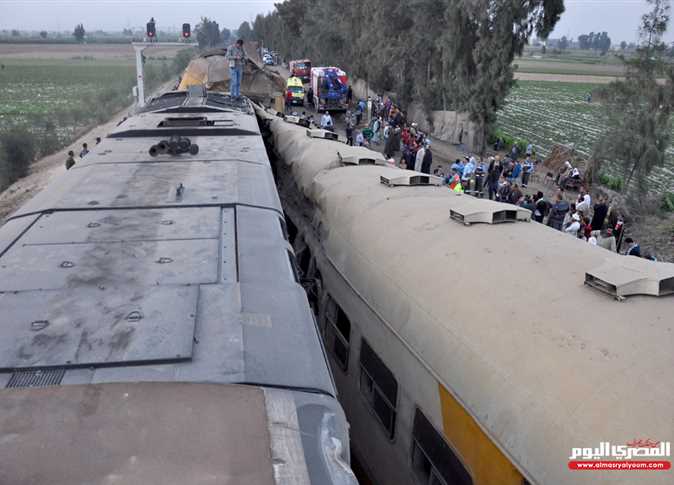 Egypt's prosecution office in Beheira on Friday ordered a train driver, his assistant and a worker be detained for four days pending investigation over the collision between a cargo and a passenger train in Kom Hamada area earlier this week.
The collision on Wednesday left 15 dead, and 40 people injured.
The Railway Authority said that the cause of the accident was that part of the passenger train's wheel fell off from the third wagon and hit the cargo train.
Informed sources at the Transport Ministry told Al-Masry Al-Youm that the line that witnessed the accident suffered a technical failure in the signals system 10 minutes before the accident.
For his part, the undersecretary of the of Health Ministry in Beheira Alaeddin Othman said that 16 of the injured are receiving treatment in Damanhour University Hospital, 14 of which are in critical condition, adding that there are two others in a one-day surgery hospital in Wadi Al-Natroun.
MP Mohamed Abdullah Zain, deputy of the House of Representatives Transport Committee, called for the suspension of railways, vehicles and engines that are outdated, so as not to exacerbate the crisis.
In a statement to Al-Masry Al-Youm, Zain emphasized the need to abolish the position of shunting worker, and use modern technology and use of engines based on technology.
Edited translation from Al-Masry Al-Youm