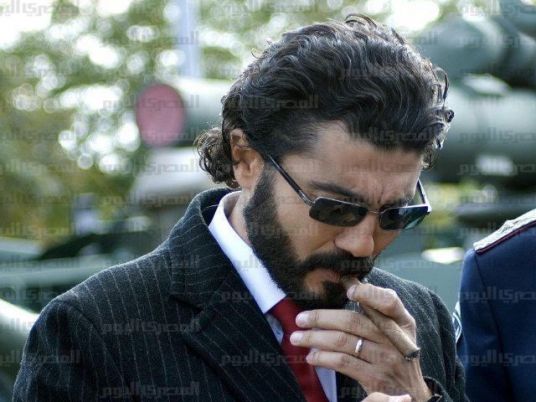 Dubai International Film Festival's 12th session was launched on Wednesday and will run until December 16, with many Egyptian stars scheduled to attend.
Egyptian stars who attended the opening session of the festival included Laila Elwy, Maged al-Masry, Mahmoud Hemeida, Menna Shalaby, Mohamed Khan, Maged al-Kedwany, Hana Shiha, Hany Ramzy, Medhat Saleh, Sherif Mounir, Esaad Younis as well as Tunisian actor Hend Sabry among others.
The famous Abla Fahita puppet and satirist Bassem Youssef surprisingly joined the red carpet stars Wednesday.
The festival's management presented the Lifetime Achievement Award to four cinema stars, including Egyptian actor Ezzat al-Alayly, Tunisian star Sami Buagailah, India's Naseeruddin Shah and French actress Catherine Deneuve.
Egyptian actor Khaled al-Nabawy is a member of the Muhr competition jury, chaired by Indian writer, producer and Oscar nominated filmmaker Deepa Mehta.
Edited translation from Al-Masry Al-Youm