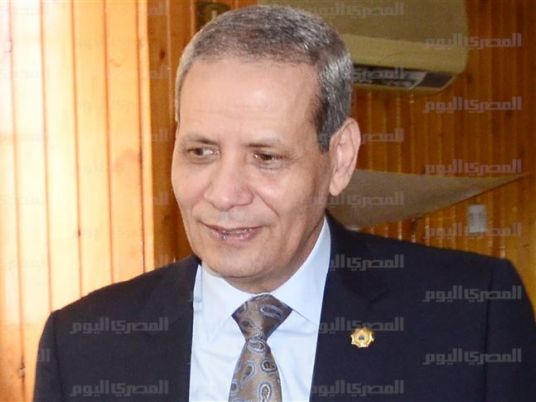 Newly-appointed Education Minister al-Helaly al-Sherbiny was so overwhelmed by a wave of jabs and satire over several instances of misspelling and factual mistakes on his Facebook page that he removed all of his earlier posts.
Local media and social network users have taken on the minister who was sworn in on Saturday, among 16 other new ministers, picking on grave spelling mistakes by the minister who is assuming the post of an already criticism-riddled ministry.
"I recommend that the Ministry of Education runs charge-free literacy and linguistic performance courses for some media presenters," the minister said in an earlier tweet published by independent daily al-Watan before removal.
In that tweet, ironically, the minister misspelled the word "presenter" in Arabic.
Other tweets by Sherbiny contained political criticism of the Qatari-owned al-Jazeera channel, as well as former vice president and Nobel laureate Mohamed ElBaradei, also with spelling mistakes.
Some celebrities contributed to the campaign.
"Tweet like a minister", tweeted Bassem Youssef, Egypt's most popular former comic show host.
"Dear Bassem Youssef, al-Bernameg (Youssef's suspended show) is already airing on its own, we do not need you anymore," prominent journalist Yousry Fouda replied to Youssef's tweet, using words that seemed to be intentionally misspelled to hint at the minister's posts.
Helaly al-Sherbiny was a former cultural adviser in Libya and a former assistant to the higher education minister.