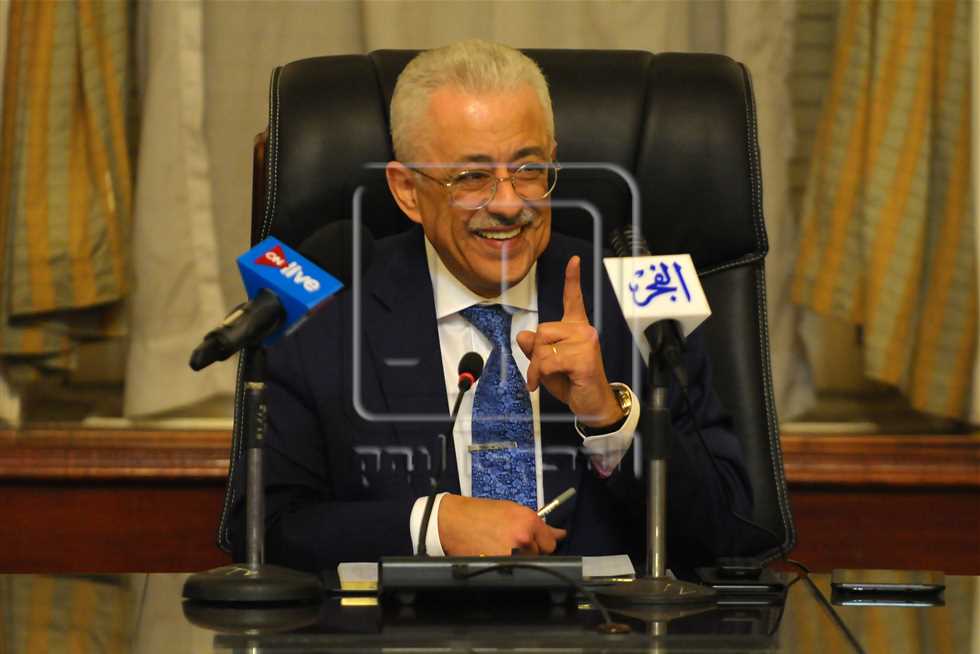 Egypt Education Minister Tarek Shawky said Tuesday there is no 'conspiracy' behind the semester delay of the Egyptian-Japanese schools.
The Education Ministry announced last month postponement of the school year until all the Egyptian-Japanese schools were completed and furnished. The ministry did not give a time estimate for the building completions. The semester for the schools was previously scheduled to begin this current fall semester.
Shawky received fierce criticism from his fellow MPs during the House of Representatives general session last week over the issue.
The Egyptian-Japanese education project is the result of a mutual agreements signed between the two countries, in which Egypt benefits from the Japanese educational system by applying the curriculum in 45 state-run schools.
During the House of Representatives session, Shawky said that he met with President Abdel Fattah al-Sisi, who demanded the school openings be postponed until next year all over Egypt, rather than the just the currently selected areas.
In a Facebook post on Tuesday, Shawky said "I repeat that there have been no disagreements with the Japanese side. On the contrary, we see these schools as an initial experiment to mainstream this system into the new education project, thus we want to start it quickly."
"We won't sacrifice quality for just starting the important experiment. And there is no conspiracy to cripple it, also there is no decision by President Abdel Fattah al-Sisi because of mistakes, on the contrary I agreed with the president on the postponement," Shawky said.
"We have not received a grant from the Japanese side for these schools, but the government has paid for the full cost of building and equipping schools, and will pay teachers' salaries, bonuses, operation, maintenance and meals. The Japanese side has provided a loan for technical support and teacher training only," the minister said.
Edited Translation from Al-Masry Al-Youm