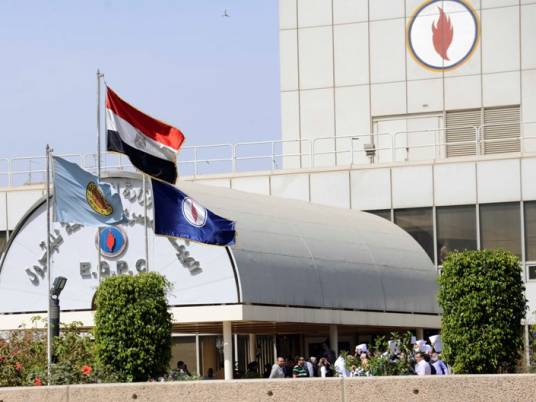 Egyptian General Petroleum Company (EGPC) is in negotiations with several international banks to receive a US$1.5 billion loan to pay for half of dues of the foreign petroleum companies operating in Egypt, said governmental source.
"We realize the burdens on Ministry of Finance and Central Bank of Egypt, thus we decided to negotiate with several foreign international banks," the source said.
Total debts for the foreign petroleum companies were estimated at around $6.3 billion by end of 2013. EGPC paid $1.5 billion of the total debt in December and divided the rest through installments. However, the debts were raised up to $5.9 billion by end of June.
Speaking on condition of anonymity, the source said, "We seek getting cash from the international banks in order not to burden the dollar cash flow available in Egypt."
Foreign cash reserve declined for the second consecutive month by around $596.7 million by the end of June reaching $16.6873 billion, which indicates too insecure of a level for countries that import most of its needs.
"We realize that it's hard to get this amount from CBE, hence we prefered to resort to international market to get it," he added.
After changing prices of fuel, the financial situation of EGPC will get better and hence its creditworthiness will be enhanced, which will ease the negotiations.
EGPC faced some problems in getting loans from local and foreign banks over the past three years, due to reaching the maximum rate of loaning from local banks as well as the high interests imposed by foreign banks.
Cabinet declared in June plan to change energy prices to reach the international levels within five years. Prices of vehicles fuel were increased in July by 6.8 to 175 percent, while fuel used by factories increased by 12.5 to 75 percent.
Subsidy on petroleum substances were reduced within the state budget of the 2014-2015 fiscal year by LE30 billion, reaching LE100.3 billion.
Edited translation from Anadolu Agency