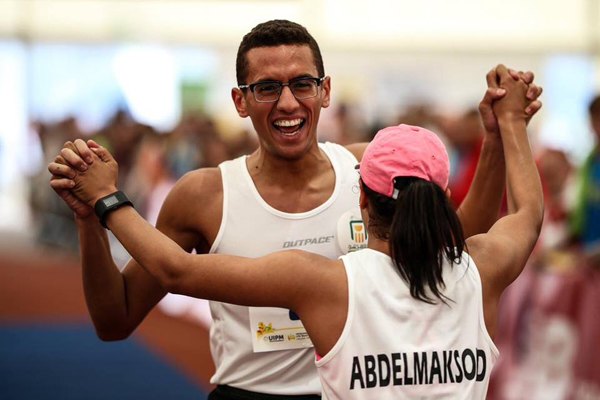 Egyptian modern pentathlon champions Ahmed El-Gendy and Salma Abdelmaksoud achieved first and second places respectively in the mixed Modern Pentathlon Youth Olympics that took place in Buenos Aires on Tuesday.
El-Gendy came in first with teammate Yewen Gu from China, totaling 1,168 points across four rounds, thereby exceeding team three, formed of Abdelmaksoud and her partner Argentina's Franco Serrano, by 12 points.
El-Gendy's team started strong, earning their lead through the first round of the competition, which began Monday, October 15, through achieving 260 points in the fencing event. The team then came in fifth in the swimming competing by day two, then first against in the open-air bonus fencing round. The team finished strong, achieving sixth place in the laser run and thereby sealing the competition in their favor.
"I'm delighted, very happy and very proud. It's amazing to get another gold. Buenos Aires 2018 is a lot of fun and very interesting too. The atmosphere is incredible and the competition great. It was amazing to compete with a colleague from a different country, and she was a great teammate too. Together we made a very strong team," El-Gendy told the official website for the competition.
As for the team of Serrano and Abdelmaksoud, they won silver thanks to the laser run, which Serrano completed in the fastest time. "It is mission accomplished," Argentina's Serrano told the Olympic website, adding, "Even though it's a relay event and we're working as a team, you're all doing your own competition. You have to give your all for your teammate and yourself."
It is worth mentioning that the Egyptians also clinched gold for the individual men and women competitions for the first time in the history of Egypt.
This brings the total number of Egyptian medals at the Youth Olympics so far to 18 medals: two individual gold medals, two individual silver medals and five bronze individual medals, in addition to seven team medals.
The Youth Olympic Games is currently taking place October 6-18 in Buenos Aires, Argentina.