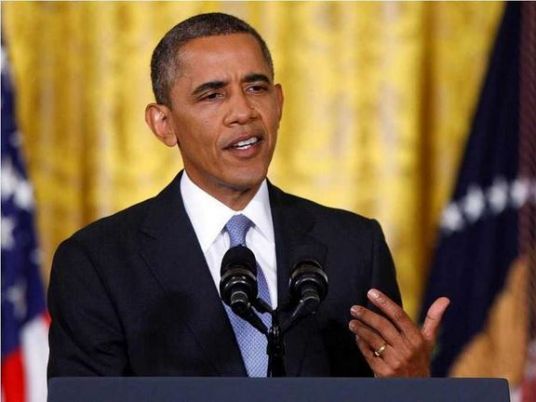 Egypt has been invited by the United States to attend next month's African leaders summit in Washington, a White House spokesman said on Monday, reversing a decision not to let Egypt participate.
Egypt was suspended from the African Union after last year's military overthrow of Egypt's Muslim Brotherhood-led government.
The US invitation was extended after Egypt was allowed back into the African Union.
"When the invitations were first issued, both Egypt and Guinea Bissau were suspended from the AU. Upon their readmission to the AU, we made the decision to invite them," said Ned Price, a spokesman for the White House National Security Council. A source familiar with Egypt's position said the Egyptians would send a high-level delegation to the summit.
President Barack Obama will host the US summit on Aug. 4-6.
White House spokesman Josh Earnest said the summit will focus on expanding trade and economic ties between the United States and African nations.
"There is plenty of common ground to be seized," he told reporters.