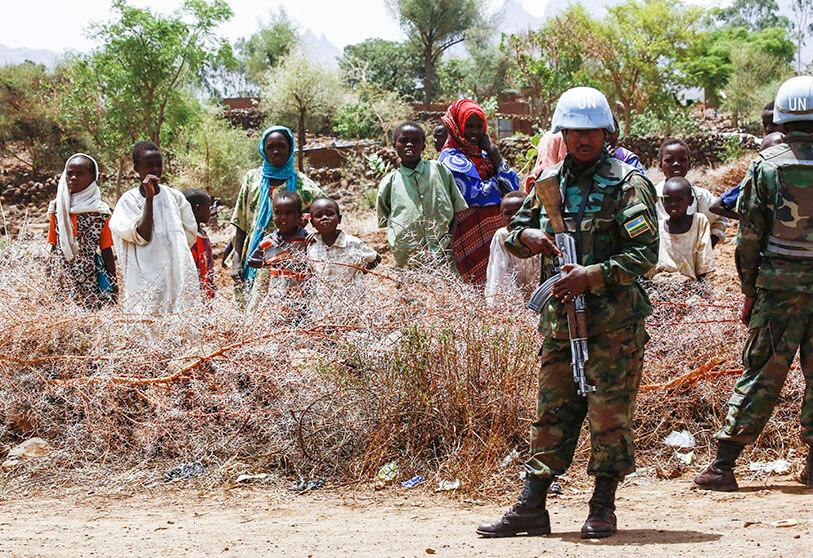 Assistant Foreign Minister for African organizations and Communities Ashraf Sweilam stressed that the African relations are pivotal in the Egyptian foreign policy.
He underlined Egypt's interest in achieving sustainable peace in various parts of Africa in light of the interconnection of the challenges of peace, development and humanitarian needs in a number of African countries.
He noted that this will be highlighted by Egypt which is a pioneer in the file of building peace, reconstruction and development, referring to Egypt's presidency of the Steering Committee of the New Partnership for Africa's Development (NEPAD).
He said African countries are confident in Egypt's capabilities in various domains, stressing the importance of the role played by the African Union Center for Post-conflict Reconstruction and Development (PCRD) which Egypt hosts.
He made the remarks during a workshop on the Review of the African Union Post-Conflict Reconstruction and Development Policy.
The event is organized by the Egyptian Foreign Ministry in tandem with the Cairo International Center for Conflict Resolution, Peacekeeping and Peacebuilding (CCCPA), and the AU Development Agency (AUDA- NEPAD).
The workshop aims to take stock of progress achieved in the review of the AU PCRD policy, identify and address existing gaps, with a particular focus on alignment of the AU policy frameworks, including those related to the African Governance Architecture (AGA), the African Peace and Security Architecture (APSA), and the AU Climate Change and Resilient Development Strategy and Action Plan (2022-2032), with the evolving international discourse on peacebuilding and sustaining peace, and operationalizing the humanitarian-development-peace-nexus.
The workshop also consolidates the coordination among existing and new AU policy frameworks most notably the AU Policies on Transitional Justice, Stabilization, etc, and charts the course forward for completing the review of the policy framework for consideration during the 37th Ordinary Session of the African Union Assembly.
Furthermore, the workshop will also serve as a preparatory meeting for the fourth edition of the Aswan Forum for Peace and Development, which aims at operationalizing the Humanitarian-Development-Peace-Nexus (HDPN).