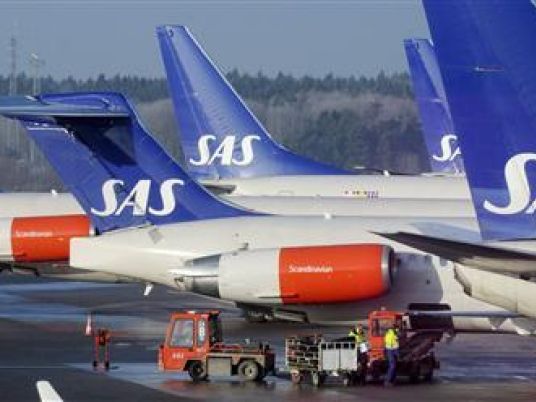 An Egyptian airliner is currently in contact with Swedish authority for the release of its aeroplane which had been grounded for carrying passengers with fake visas.
Roshdy Zakariya, CEO at Smart Aviation, a company owned by the Egyptian Ministry of Civil Aviation, said the aeroplane is still detained in Malom, noting that contacts are underway for the release of the plane and its Egyptian crew.
"Swedish authorities have not declared the reason for detaining the plane and its Egyptian crew. Their problem is with the Syrian passengers on board, not with the crew," Zakariya was quoted by state-run MENA news agency as saying, noting that a flight agent had hired the plane in Lebanon to carry the Syrian travellers to Sweden.
Smart owns five small business-class aeroplanes operating in short- and medium-range flights.
Edited translation from MENA