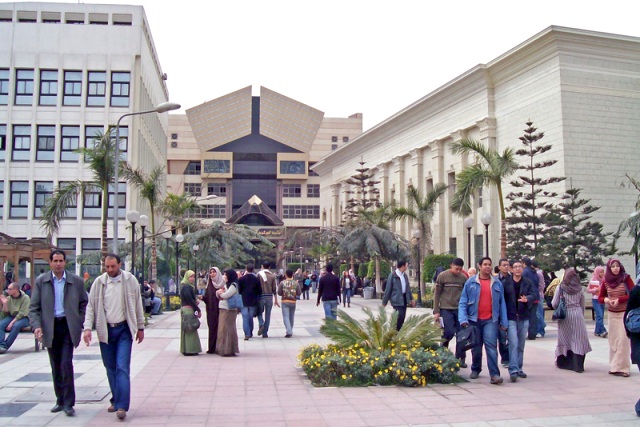 Egyptian Minister of Higher Education and Scientific Research Khaled Abdel-Ghaffar said that Egypt ranks as one of the top 20 most attractive countries for international students, according to UNESCO statistics.
During the opening of the Egyptian-Finnish Forum for Higher Education, Abdel-Ghaffar said that Egypt hosts about 70,000 international students studying in various Egyptian universities across many specializations and educational programs.
Abdel-Ghaffar said that the number of international students is expected to increase by 2020 with the opening of several educational projects that have been completed during the last period.
The development of higher education and scientific research services is part of Egypt's 2030 sustainable development plan, he added, through the development of infrastructure for educational institutions, ensuring student access to accreditation, modernizing curricula to meet international standards and supporting the culture of scientific research among university students.
This comes in addition to focusing on developing student skills in innovation, creativity and technology, expanding reliance on e-learning, digitizing university education institutions, developing the quality of technological education, linking educational programs with the needs of the labor market, and qualifying graduates to suit the needs of the labor market both in Egypt and abroad.
Abdel-Ghaffar added that Egypt is seeking to place higher education and scientific research on world-class standard through partnership agreements with the largest educational institutions in the world,and that Egypt seeks to assert its position as a center for providing educational services in the Middle East and Africa.
He said that Egypt aims to benefit from the educational programs offered through international partnership as well as exchange programs for students and faculty members.
He stressed Egypt's aspiration to cooperate with Finland in providing joint educational and training programs by opening branches of Finnish universities in Egypt and benefiting from Finnish experience in developing education systems.
For her part, Finland's former president and Chairman of the Board of Trustees of the University of Helsinki Tarja Halonen praised the distinguished relations between Egypt and Finland. She said that Finland aspires to provide its expertise in the field of higher education to Egypt, through joint cooperation programs, as well as providing scholarships for Egyptian students.
Edited translation from Al-Masry Al-Youm