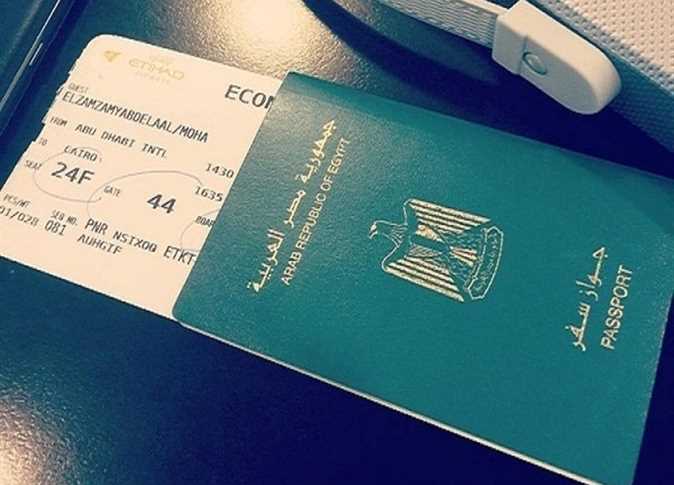 The Egyptian Interior Ministry announced the new prices for obtaining a passport.
Al-Masry Al-Youm has published information on all the required documents and fees for obtaining a passport.
Documents required to obtain a passport the first time:
– Valid national ID card, or within the three-month grace period.
– A digital birth certificate is sufficient for those under 16 years old.
– Three recent colored photos with white background size 4×6.
– Document on military recruitment for males.
– Academic qualification if it is not mentioned in the national ID card.
Passport issuance fee
A fee of LE385 has been set for obtaining a passport inside Egypt, and US$110 in the United States.
The fees for the first-time issuance of a passport are LE375.
Renewing the passport of Egyptians abroad
The issuance of a passport takes from six to three weeks abroad, so the applicant should be informed of this, so as not to be surprised while entering Egypt their old passport canceled, which may hinder smooth entry into the country.
The law forbids a citizen from having two valid passports at the same time, so the computer program is programmed automatically to issue the new passport, and cancel the previous one immediately after printing in order to prevent human error.
Passport issuance steps
The Egyptian Embassy has protocols in place for issuing machine-readable passports to members of the Egyptian community in the United States of America.
The passport issuance period takes approximately six to eight weeks, as its issuance process is through the Immigration, Passports and Nationality Authority in Cairo, or it is issued during the applicant's stay in Egypt, which takes only three days.
Conditions for obtaining a passport
A national ID card must be available for those who are 16 years old, or a digital birth certificate bearing the national ID number for those under 16 years old.
Digital birth certificates are acceptable for those over 16 years old who wish to obtain a passport and have not yet been able to obtain a national ID card
The validity of the passport is limited to one year, provided that the citizen holds a previous passport showing their identity and the origin of the birth certificate in which the national number is recorded.
In the event that the citizen obtains the national ID card, a new passport is issued that is valid for the legal period, as the mechanized passport cannot be extended.
They then have to pay a new fee for obtaining the passport, which is $110.
Edited translation from Al-Masry Al-Youm