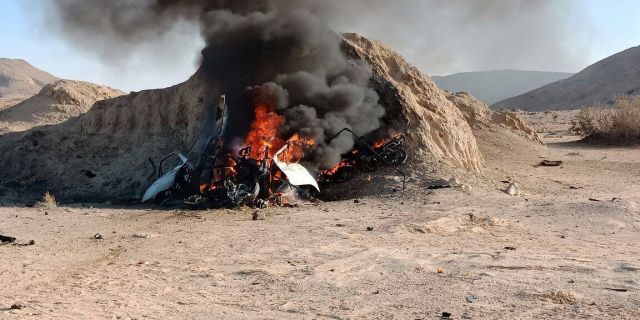 Egypt's army, in cooperation with the Air Force, destroyed 12 hideouts used by terrorists in central Sinai, arrested a large number of suspects on charges of supporting terrorism, dismantled 12 explosive devices, and confiscated four pickup trucks loaded with spare parts for vehicles and motorbikes and materials used to manufacture explosive devices.
Army spokesperson Tamer al-Refaei said on Friday that the army's troops discovered and destroyed a car bomb, destroyed seven motorbikes, several shelters used by militants and the entrance of a smuggling tunnel along the borders with the Gaza strip in North Sinai.
Refaei concluded his statement by saying that the armed forces are continuing their efforts to pursue all criminal elements by combing terrorist outposts and conducting raids.
The Islamic State (IS) group's 'Sinai Province' branch has waged attacks against security forces and in the past year intensified its fight against Coptic Christians and other civilian targets.
President Abdel Fattah al-Sisi ordered security forces to use heavy force to stamp out the Sinai insurgency within "three months," following the devastating Rawda mosque attack in November 2017, which took the lives of over 300 worshipers.
Edited translation from Al-Masry Al-Youm