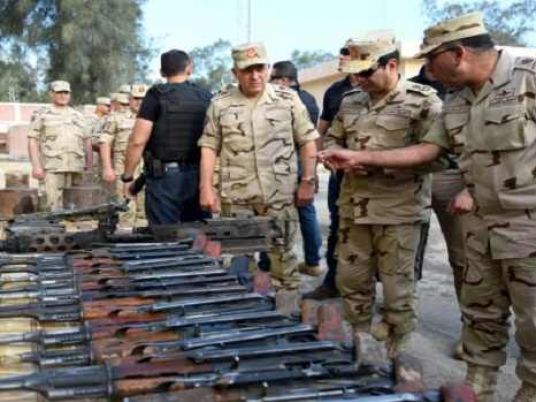 Eleven suspected militants were killed and 51others arrested on the eighth day of an extensive Egyptian army operation in North Sinai, .
As many as 55 hotbeds were destroyed, 63 explosive devices detonated and amounts of ammunition and weapons were seized.
Also, three vehicles and 26 unlicensed motorcycles and four underground shelters were destroyed in the operation in which air forces also took part.
The army announced in the early hours of Tuesday that it launched an extensive operation dubbed "the Right of the Martyr" last Monday in the volatile North Sinai region to eliminate terrorists.