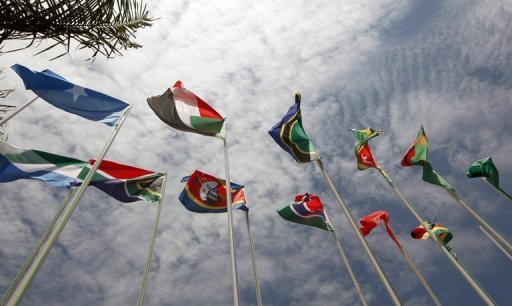 Egypt's participation in the third Arab-African summit, hosted in Kuwait next month, will not be subject to a membership suspension handed down by the African Union, according to Foreign Ministry spokesperson Badr Abdel Aaty.
The African Union's Peace and Security Council suspended Egypt in response to the overthrow of Islamist President Mohamed Morsy in July.
Abdel Aaty told Turkish news agency Anadolu on Saturday that the summit is not considered part of the activities of the African Union. Egypt is the country behind this summit, and cannot be ruled out, he claimed.
The first Arab-African Summit was held in Cairo between 7 and 9 March 1977, and has seen the participation of 60 Arab and African countries since then.
The third summit will be attended by 65 Arab and African leaders. It is also possible that Russian President Vladimir Putin, invited by the Emir of Kuwait Sabah Al-Ahmad, may attend, since Russia currently heads G-20 .
Edited translation from Al-Masry Al-Youm