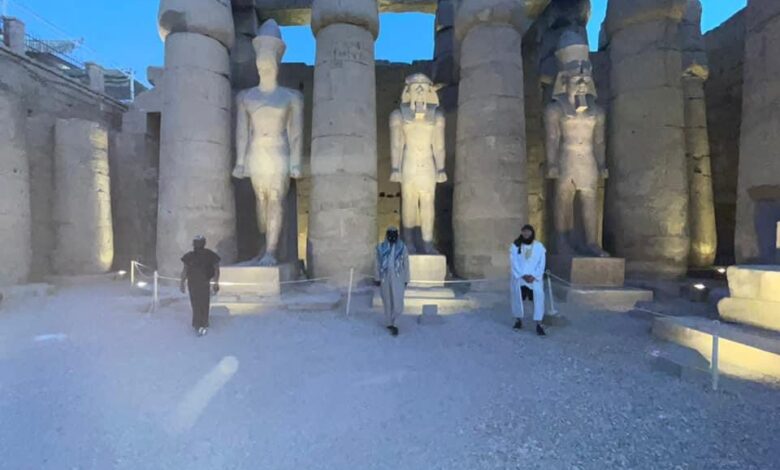 The Ministry of Tourism and Antiquities is working on completing the system of electronic gates to enter all archaeological areas and across Egypt.
This comes within the framework of the ministry's strategy for digital transformation and digitization of entry to tourist destinations.
Ashraf Mohy, Director of the Antiquities of the Pyramids Area, pointed out that 13 modern electronic gates have been installed and operated at the entrances to the pyramids area, and since October, new electronic ticketing system has been used to replace the paper-based ones, taking into account the preservation of the identity of the area and its archaeological character.
The integrated system for entry using electronic tickets was installed and operated at the National Museum of Egyptian Civilization in Fustat, the Egyptian Museum in Tahrir, and Salah Eddin Citadel in Cairo, in addition to operating the early stages in the temples of Luxor and Karnak and the Valley of the Kings in Luxor, and the Sharm el-Sheikh Museum.
The Giza Pyramids area began operating the system, which is the second stage of the electronic entry system for the archaeological area, after operating the first stage in October, which included the operation of electronic tickets.
Secretary-General of the Supreme Council of Antiquities Mostafa Waziri said that these gates are part of an integrated electronic system to enter archaeological sites throughout the country.
Khaled Sherif, Assistant Minister of Tourism and Antiquities for Digital Transformation, stressed the importance of having this electronic system.