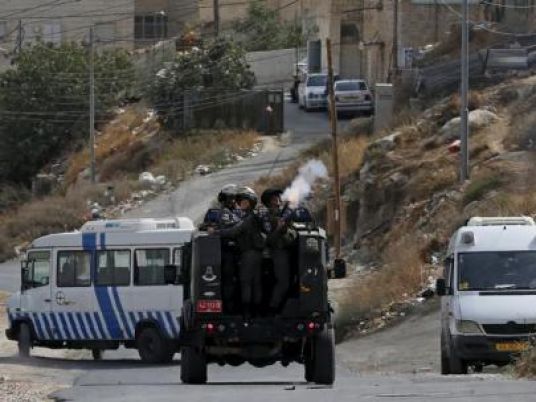 Egypt has predicted dangerous consequences of the ongoing security escalation at Jerusalem's al-Aqsa mosque, which has resulted in grave injuries and endangerment to the Grand Mufti, Sheikh Muhammad Ahmad Hussein.
Tension has mounted around the al-Aqsa compound since two Israeli policemen surveying the area were shot and killed on Friday.
Israeli security forces pursued and killed the three attackers and the compound was temporarily closed until Sunday.
The Palestinian Red Crescent Society said that its crew had dealt with 34 injuries during the clashes between Israeli soldiers and Palestinians in the Old City.
Sheikh Hussein was also wounded, when he was hit by rubber bullets fired by Israeli soldiers.
When the al-Aqsa compound reopened, metal detectors had been installed, which angered Muslim religious authorities.
Many worshipers refused to go through the new security gates and prayed outside the compound.
Egypt's Foreign Ministry on Wednesday demanded Israel halt violence and respect the Palestinian's freedom of worship.
The statement called upon Israel not to take further measures that would fuel the conflict and increase the state of tension.
Palestinian factions have called for marches all over the West Bank on Wednesday in protest against the Israeli security procedures at al-Aqsa mosque.