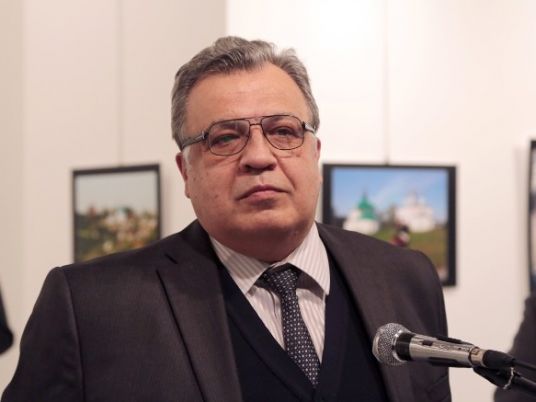 Al-Azhar has condemned the shooting of Russian Ambassador Andrey Karlov, saying in a statement on Monday, that "the prophet and his message are innocent of such hainous crimes."
The ambassador was killed while he was giving a speech at an art gallery in Ankara. Al-Azhar denounced the killing and also the fact that the criminal used the name of Prophet Mohamed upon committing his crime.
Al-Azhar also condemned the armed attack against the Islamic center in Zurich, Switzerland, and urged the necessity to unite international efforts to fight terrorism, violence, killing of the innocent, saying that such actions were denounced by all religions.
In related news, Egypt condemned the killing of 12 victims and injury of 48 others in Berlin as a man rammed a lorry into a Christmas market.
In a statement on Tuesday, Egypt's Foreign Ministry offered condolences to the German government and to the families of victims, expressing solidarity with the German people.
Terrorism, according to the statement, has become a global phenomenon that threatens safety and security of all people in an unprecedented way, which urges the unity of the international community to eradicate terrorist organizations worldwide.
Edited translation from Al-Masry Al-Youm