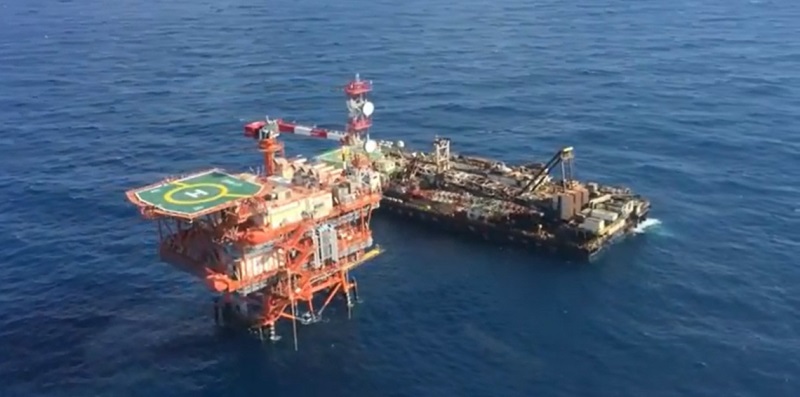 Minister of Electricity Mohammed Shaker held a meeting with ambassador of Cyprus to Egypt Charis Moritsis on Monday, discussing the implementation of a Memorandum of Understanding signed between the Egyptian Electricity Holding Company and the Euro Africa Company of Cyprus to conduct a feasibility study on the electric connection project between Egypt, Cyprus and Greece.
The two countries agreed to complete the feasibility study on the project which aims to turn Egypt into an energy hub between African and European countries.
Chairman of Euro Africa Company Turides Nassous said that the project will connect Egypt, Cyprus and Crete with the European electric network through a maritime electric cable. The project will support Egypt's strategic plan to achieve economic development and energy security.
Meanwhile, Prime Minister Ismail Sherif presided over a meeting of the Supreme Council of Energy in which he asked to encourage the growth of modern industries and ease measures regarding contracts and debt scheduling. He further asked to set up an annual strategy for the new usage of energy and prepare a report on the electric, gas and water consumption from 2016 and forward.
Egypt formed the Supreme Committee for Turning Egypt into an Energy Hub in 2017 to set a strategy to transform the country into a regional hub for energy.
The plan includes three stages. The first stage includes identifying the scope of the work, preparing reports and studying available options. The second phase includes the formulation of the work strategy to empower Egypt to become a trading hub for oil and gas. The third phase will set an executive plan and work program based on a schedule, and providing the operational and logistic consultancy to overcome potential barriers.
Edited translation from Al-Masry Al-Youm