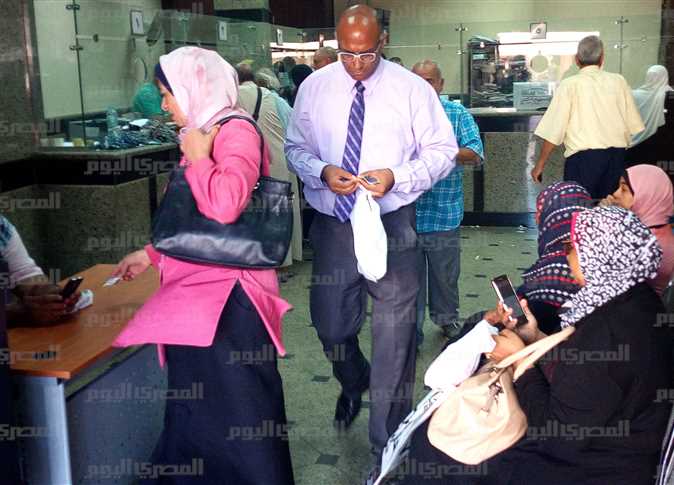 Egypt's Local Development Ministry spokesperson Khaled Qassem said on Monday that the ministry has ordered Egypt's governorates to reduce the amount of government workers in offices in an attempt to prevent another surge of coronavirus infections.
In a statement, Qassem said that this directive was issued two weeks ago, and also included emphasis on taking all preventive measures to confront the spread of the virus.
The most important of these measures, according to the statement, is adhering to social distancing and wearing a face mask.
All of Egypt's ministries, governorates, directorates, and government departments have been ordered by Prime Minster Mostafa Madbouly to reduce the number of employees in a workplace.
According to the orders, people with chronic diseases have priority in obtaining a reduced work schedule.
Additionally, reductions are not to affect productivity and the quality of services provided to citizens.
Egypt's Health Ministry on Monday confirmed 358 new coronavirus cases and 15 virus-related deaths, bringing the country's total number of reported cases up to 115,541.
Government officials continue to urge the public to adhere to precautionary measures against the virus, and Prime Minister Madboudly has called on authorities to strictly enforce the country's mask mandate, which applies to all public transportation and indoor public spaces.
The Cairo Metro company responded to Madbouly's request and announced that starting November 21, transit police would begin monitoring metro stations and cars to ensure masks are being worn.
Those who fail to wear a mask in the designated areas could face a fine of up to LE4,000.
Additionally, new curfew hours for retail shops, restaurants, and cafes will go into effect December 1 in an attempt to limit the spread of the virus.
In response to public worry about the the country's supply of medicine and medical equipment, the Cabinet has announced that hospitals are in fact ready to tackle a second wave of the virus.
Egypt has yet to report Europe or US-like figures.
A number of countries that have witnessed an aggressive second wave are currently employing severe lockdown measures.
Edited translation from Al-Masry Al-Youm