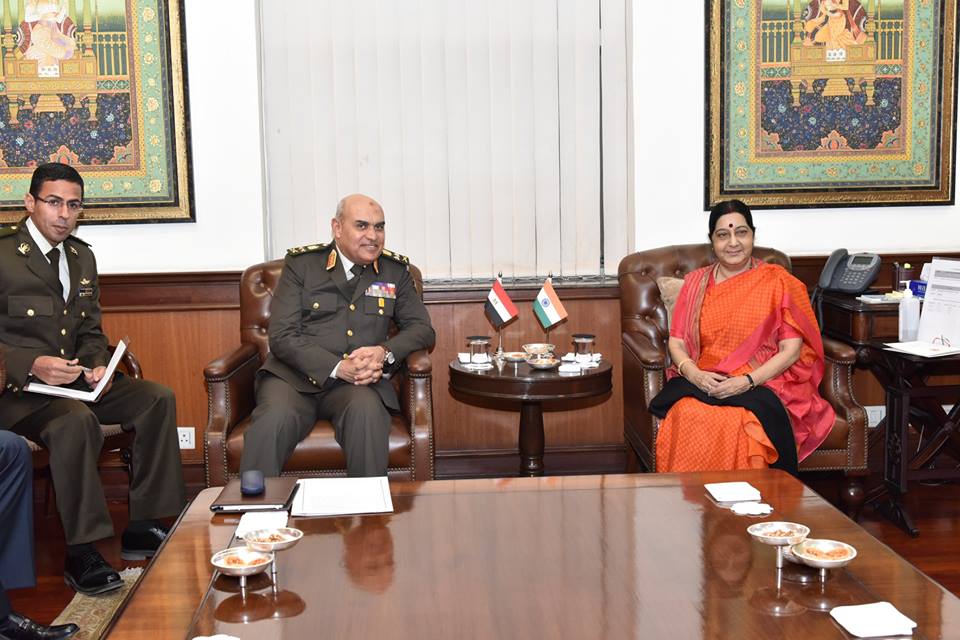 Egyptian Defense Minister Sedki Sobhi, and his accompanying delegation, returned to Egypt on Friday after ending his official visit to India, which lasted several days.
During the visit, Sobhi met Indian Defense Minister Nirmala Sitharaman discussed military cooperation and exchange of experiences between both countries' armed forces and exchanged views on Middle East developments and their repercussions on the regional and international arenas.
Sobhi held talks with a number of officials of the Indian armed forces and heads of company boards operating in military industries to increase prospects for bilateral cooperation between the countries.
During his meeting with the Indian National Security Advisor and the Foreign Minister, Sobhi reviewed the current challenges facing the region and the efforts to fight terrorism.
Edited translation from al-Masry al-Youm