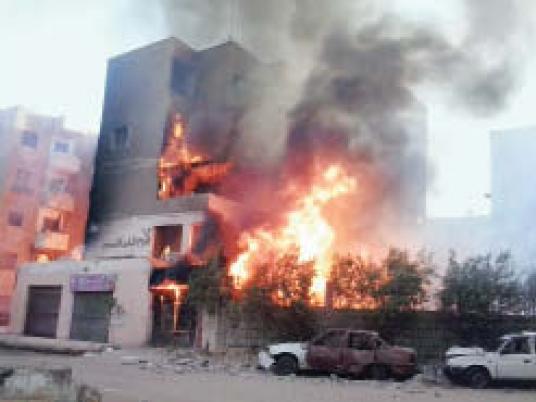 Egypt has detained 12 Islamist militants including a Tunisian and a Libyan suspected of having links to Al-Qaeda and planning attacks inside the country and abroad, the Interior Ministry said on Wednesday.
Egypt, now run by an elected, moderate Islamist president, has been battling to quell Muslim militants particularly in its Sinai region that borders Israel and the Islamist-ruled Palestinian enclave of Gaza.
The 12 militants belonged to cells in the Cairo districts of Nasr City, Sayyida Zeinab and Heliopolis as well as an area on the Cairo-Alexandria desert road, a ministry statement said, adding they lived in rented apartments and used false names.
A ministry official said 12 people were being held, identifying one as Tunisian and another as Libyan.
The investigation suggested militant networks might have a foothold beyond Sinai and that Egypt could be attracting militants from other nations such as Libya and Tunisia, which like Egypt have toppled an autocrat who had kept a lid on militant Islam.
"The security forces of the Interior Ministry have successfully detained terrorist formations," the statement said, adding that they had been found in possession of a range of arms, explosives and rocket-propelled grenade launchers.
Last week, security forces carried out raids on militants holed up in Nasr City. One man, Karim Ahmed Essam el-Azizi, who was initially identified as a Libyan, was killed. A security official said on Wednesday that he was actually Egyptian.
Officials have said they had information Azizi may have had links to an attack in September on the US consulate in the Libyan city of Benghazi, in which Washingon's ambassador to Libya was killed, but that this could not be confirmed.
The statement said three of the militants were arrested while trying to cross the border into Libya.