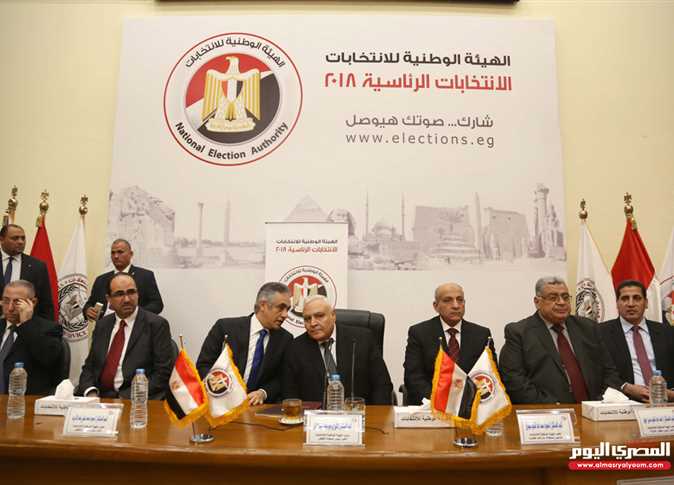 Egypt's National Elections Commission (NEC) on Saturday started receiving the documents that are necessary for presidential hopefuls to submit in order to be allowed to run for office in the upcoming elections. The NEC will receive submission until January 29, according to the presidential race schedule, which is set to start with the vote of Egyptians abroad on March 16, and on March 26 for Egyptians inside the country.
NEC will continue to receive the documents of applications of candidates wishing to run in the elections on a daily basis at its headquarters at Kasr El-Ainy Street in Cairo from 9 am to 5 pm, except for the last day, when the last submisions will be received at 2 pm.
The preliminary list of names of the candidates, the number of recommendations from the members of the House of Representatives, and the number of authorizations from the people will be published in the official Gazette at the end of the current month, which will be followed by an appeals process. When that is done, the final list of candidates will be announced
In the same context, President Abdel Fattah al-Sisi called on the Egyptians to participate in the elections and addressed the people, saying: "Defeated your right, go [vote] to help your conscience remain comfortable."
During the last day of issuing the authorizations for presidential hopefuls, the citizens in the provinces lined up at the notary offices to get authorizations issued for their favorite candidates, while the Egypt Trade Union Federation announced the support of 30 million workers for Sisi for a second term in office.
To be accepted as a candidate for the presidency, candidates must receive the recommendation of at least 20 elected members of the House of Representatives, or support from at least 25,000 citizens enjoying the right to vote in at least 15 governorates, with a minimum of one thousand supporters from each governorate. In all cases, no one person can support more than one candidate.
This support (authorization) consists of a form issued by the notary offices across the country.
Edited translation from Al-Masry Al-Youm