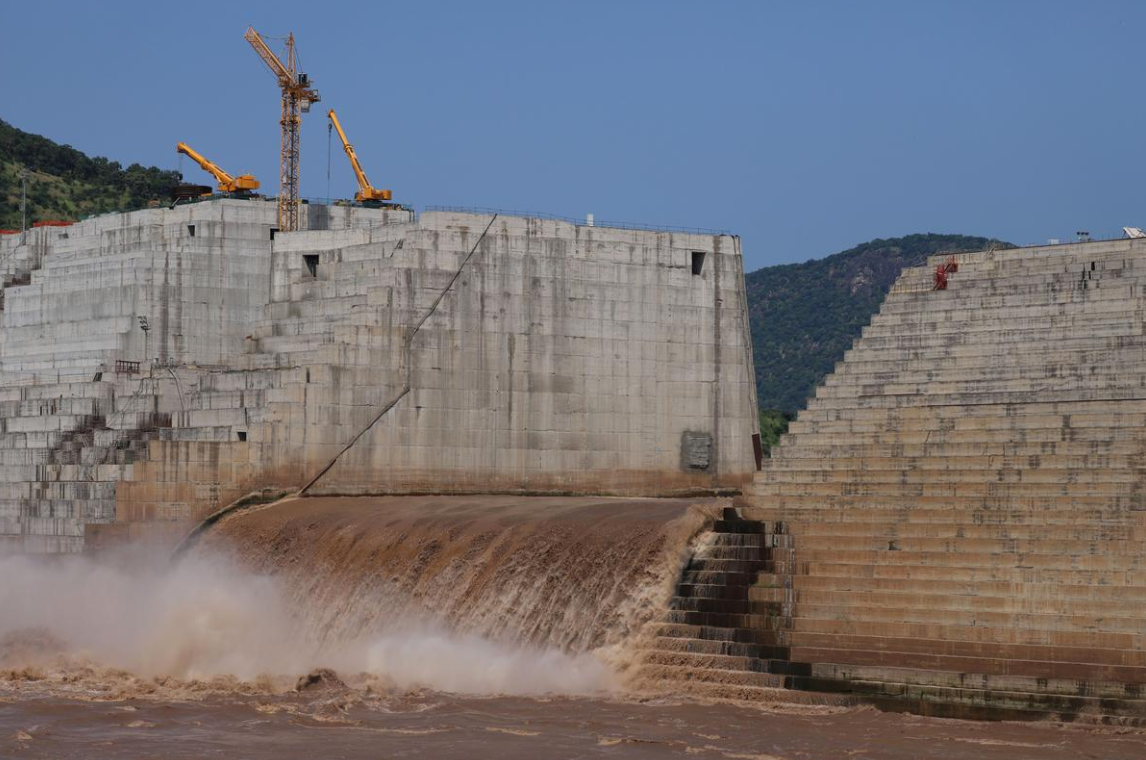 The Egyptian presidency announced Friday that an agreement has been reached with Ethiopia and Sudan regarding the return of negotiations to reach a fair and binding agreement on the Grand Ethiopian Renaissance Dam's (GERD) filling and operation.
In a statement, Egypt's Presidential spokesperson Bassam Rady said that the meeting agreed that no unilateral measures, such as filling the dam, will take place until an agreement is reached.
This follows a video conference summit organized by the African Union (AU) between Egyptian President Abdel Fattah al-Sisi, Sudanese Prime Minister Abdalla Hamdok, and Ethiopian Prime Minister Abiy Ahmed with the participation of South African President and current AU head Cyril Ramaphosa, Kenyan President Uhuru Kenyatta, the President of Mali Ibrahim Abu Bakr Keita, and Congo President Felix Tshisekedi.
Rady added that the meeting also agreed that a governmental committee of legal and technical experts from Egypt, Sudan and Ethiopia, AU member states and representatives of international bodies monitoring the negotiations, would be formed to help finalize the final binding legal agreement regarding the GERD's filling and operating.
The summit sent a letter to the UN Security Council to take the matter into consideration during its session on Monday to discuss the GERD issue.
During the meeting Sisi thanked the South African President for choosing to call for this summit in the presence of the three concerned countries, as this is a vital issue directly impacting the lives of millions of people.
Sisi stressed that Egypt holds a sincere desire to reach a fair and balanced agreement on the GERD that enables Ethiopia to achieve its desired economic development and increase its capacity to generate electricity, while taking into account Egypt and Sudan's water rights as well.
He added that every joint effort must be done to reach an agreement on the outstanding issues, the most important of which being the rules and govern the filling and operating of the dam
Egypt said that the success of this process requires that all parties are committed to not taking any unilateral measures without prior agreement, and to immediately return to negotiations to finally reach a just agreement that satisfies all sides.