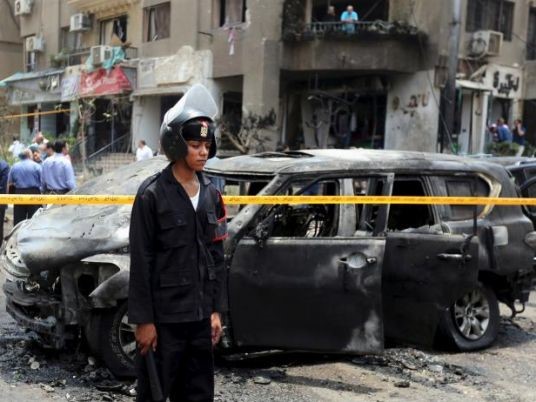 Egypt's Ministry of Interior has executed nine persons on Wednesday over charges of "assassinating former Prosecutor General Hesham Barakat" in June 2015 after the Grand Mufti of Egypt approved the death sentence issued by the Court of Cassation in November 2018.
Police sources said that the accused persons were sent to the execution room in the Cairo Appeal Court at 6:00 am and then transferred to the Zenhoum Morgue under the supervision of the public prosecution following their execution.
Barakat's son Mohammed said on social media that hackers entered his sister Marwa's Facebook account and posted, "Those boys [referring to the executed persons] were not involved in killing my father and unjustly would be dead," denying that his sister wrote the post.
Meanwhile, the executed Abu Bakr al-Sayed's brother Youssef clarified that a police officer from the prisons department called his family, asking them to come to the Zenhoum Morgue and receive Abu Bakr's body.
Barakat died of his injuries after a car bomb attack in Cairo in 2015. The car bomb struck his convoy as it was leaving his home in Cairo.
Initially, sources said a terrorist had rammed into the convoy with a car bomb, but it was later revealed that the bomb was detonated remotely. Two civilians and two policemen were also wounded.
A little-known group calling itself the Giza Popular Resistance posted a statement on Facebook claiming responsibility for the attack, but the claim was taken down a few hours later.
Prior to the attack, the Islamic State's affiliate in Egypt, the Sinai Province group, urged followers to attack judges.
Edited translation from Al-Masry Al-Youm