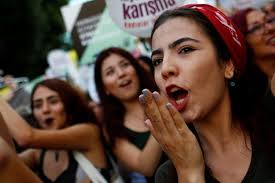 Minister of Justice Hossam Abdel Rahim said on Sunday that the police and army are making major efforts to combat terrorism in the country and that foreign entities support local militants in their exploitation of the religion of Islam for other purposes.
During a workshop titled "Countering the promotion of terrorist ideology and means of combating it", Abdel Rahim added, "Egypt is exposed to global and regional terrorism 'financially and logistically' aided by states and organisations which take the Islamic religion as a cover to its non-Islamic unaccepted acts."
Abdel Rahim pointed out that foreign bodies recruit youth to terrorist organisations through media outlets and websites used as platforms for spreading terrorist ideology.
Abdel Rahim stressed that Egypt will defeat terrorism, which target its security and stability. All state institutions work on eradicating terrorism on ideological and security levels within the state's grand anti-terrorism strategy.
Edited translation from Al-Masry Al-Youm