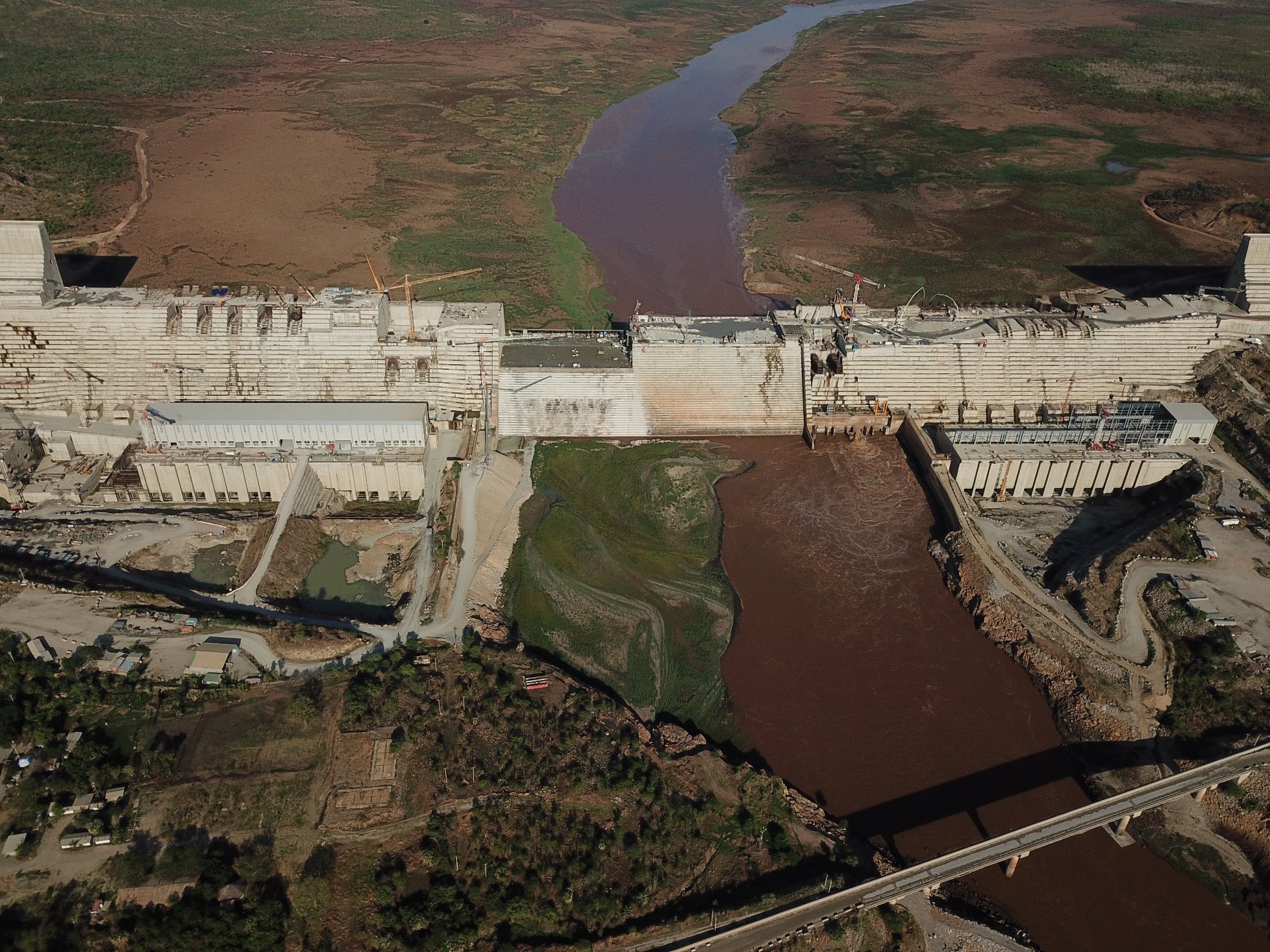 Egyptian President Abdel Fattah al-Sisi on Tuesday said that his country seeks to reach a just solution to the issue of the Grand Ethiopian Renaissance Dam (GERD) against intransigence from Ethiopia.
This came during in Sisi's speech at the tripartite summit between Egypt, Cyprus and Greece, held in the Greek capital, Athens in the presence of the Prime Minister of Greece Kyriakos Mitsotakis and the President of Cyprus Nicos Anastasiades.
Sisi stressed Egypt's high priority of water security and his country's rights in the waters of the Nile River, as this is a crucial issue that requires all possible efforts to reach a binding legal agreement on the rules for filling and operating the contentious dam.
The UN Security Council issued a statement in mid-September on the GERD dispute encouraging Egypt, Ethiopia and Sudan to resume negotiations, under the President of the African Union to finalize a binding legal agreement at last.
An official Sudanese diplomatic source said earlier in October that the Democratic Republic of the Congo, the president of the African Union and sponsor of GERD negotiations between Egypt, Sudan and Ethiopia, have yet to set a date for the resumption of negotiations.
Egyptian Minister of Irrigation and Water Resources, Mohamed Abdel-Aty called for a specific time table with the presence of international observers regarding negotiations on the rules for filling and operating GERD.
Egypt and Sudan say they want a legally binding agreement, while Ethiopia says any pact should be advisory.
Egypt and Sudan consider the dam a threat to their vital water supplies, while Ethiopia considers it essential for development and doubling its electricity production.
The downstream nations fear possible blows to water facilities, agricultural land, and overall availability of Nile water.
Negotiations over the dam between Egypt, Ethiopia, and Sudan have stalled for years, with the three parties ultimately failing to reach any agreements.
The disputed dam is the largest hydroelectric project in Africa, with a cost of more than four billion dollars.