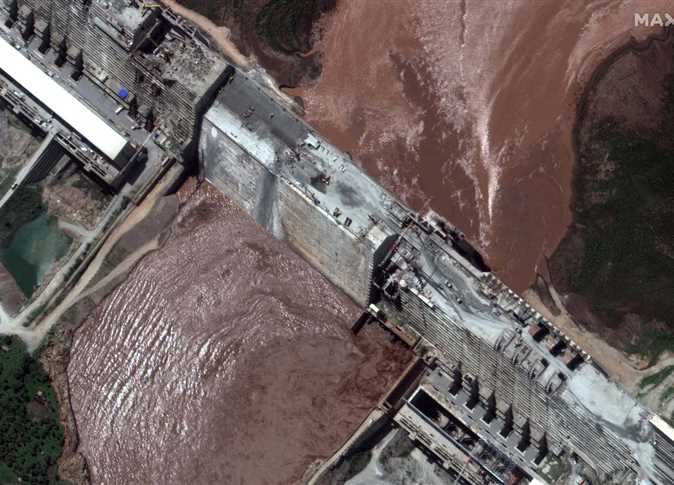 An official Sudanese diplomatic source said on Saturday that the Democratic Republic of the Congo, the president of the African Union and sponsor of the Grand Ethiopian Renaissance Dam (GERD) negotiations between Egypt, Sudan and Ethiopia, has yet to set a date for the resumption of GERD negotiations.
The source told Al-Masry Al-Youm that the Congolese Foreign Minister Christophe Lutundula visited Addis Ababa, Khartoum and Cairo in mid-September to resume negotiations.
Sudan welcomed the resumption of negotiations, but the Congolese side has not yet set any date for a new round of negotiations, they added.
The sourced that Sudan has stressed that the current negotiation methodology must change as it has failed to progress over the past ten years.
The UN Security Council issued a statement in mid-September on the GERD dispute encouraging Egypt, Ethiopia and Sudan to resume negotiations, under the President of the African Union to finalize a binding legal agreement on filling and operating the dam.
Following her meeting with Lutundula at Khartoum, Sudan's Foreign Minister Mariam al-Sadiq said that Sudan is participating in all rounds of negotiations with the aim of reaching an agreement that preserves the interests of both riparian and upstream countries.
She also expressed Sudan's desire to resume negotiation's under the leadership of the African Union as soon as possible, stressing at the same time to improve upon the current ineffective methodology.
During his tour, the Congolese minister handed over to the foreign ministers of Egypt, Sudan and Ethiopia a document prepared by a joint expert group from the Congolese presidency and the African Union Commission, which includes a summary of the points agreed upon between the three countries, and the points that are still disputed, for the purpose of studying them and express their views and positions.
Egypt and Sudan say they want a legally binding agreement, while Ethiopia says any pact should be advisory.
Egypt and Sudan consider the dam a threat to their vital water supplies, while Ethiopia considers it essential for development and doubling its electricity production.
The downstream nations fear possible blows to water facilities, agricultural land, and overall availability of Nile water.
Edited translation from Al-Masry Al-Youm