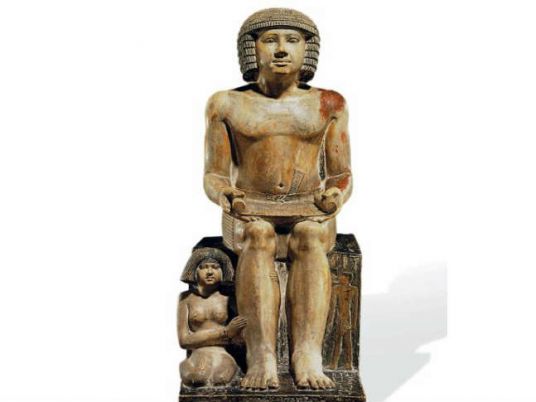 Egypt has failed to retrieve an Ancient pharaonic statue before it was sold for £14 million at a UK auction hall.
An official source at the Egyptian Ministry of Antiquities told Al-Masry Al-Youm that Christie auction hall had offered that the statue be sold to Egypt as a last ditch effort, which Egypt rejected.
North Southampton, a London-based magazine that publishes news about the museum where the piece was auctioned, said the Sekhemka statue's price jumped from £3 million to £14 million in the final five minutes of auctioning.
"The 30in (76cm) limestone figure of a court official clutching beer, bread and cake – items for the afterlife – is believed to have been acquired by Spencer Compton, the second Marquis of Northampton during a trip to Egypt in 1850. It was presented to the museum by his son some years later," according to BBC.
Ali al-Asfar, an official at the Ministry of Antiquities, told Al-Masry Al-Youm that though the ministry is now unable to retrieve the statue after sale, it will proceed with legal measures to track and return it.
He said his ministry would also sue the auction's organizers.
Asfar, however, admitted that the ministry does not have proof of Egypt's right to the statue since it left the country illegally, which makes litigation a possibly futile track. He explained that another means is that the buyer donates the piece to Egypt, which is unlikely because of its large price.
Ossama al-Nahhas, former head of the ministry's retrieved antiquities department, said the statue was probably gifted by an 18th century royalist to the English recipient, a lawful action at the time. Nahhas believes the best means to retrieve the piece is through intensive diplomacy.
Edited translation from Al-Masry Al-Youm